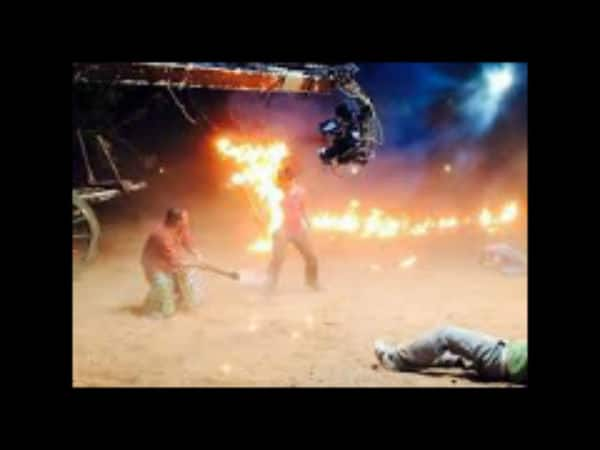 The actor escapes with minor injuries due to timely action of crew members
Telugu film Current Teega has been hot in news mainly due to sizzling hottie Sunny Leone playing a school teacher in the film. But a recent incident on the sets has diverted the attention to film's hero Manchu Manoj. We hear that Manchu Manoj barely escaped with minor injuries while performing a dare devil stunt.
The film unit was shooting a fight sequence in a specially erected set at Ramoji Film city, Hyderabad. Manoj, known to perform his own stunts, met with an unfortunate mishap when he caught fire while shooting for action scene. Seeing the leading man in flames, the crew rushed to put of the fire using water and sand, saving the Bindaas actor's life. Fans of the star can breathe a sigh of relief as their hero managed to escape with minor injuries.
A little birdie tells us that shooting has been halted for few days until Manchu Manoj recovers completely from his injuries. This accident made sure that even in absence of Ms Leone, who is holidaying with her husband currently, the film is constantly hogging the limelight.