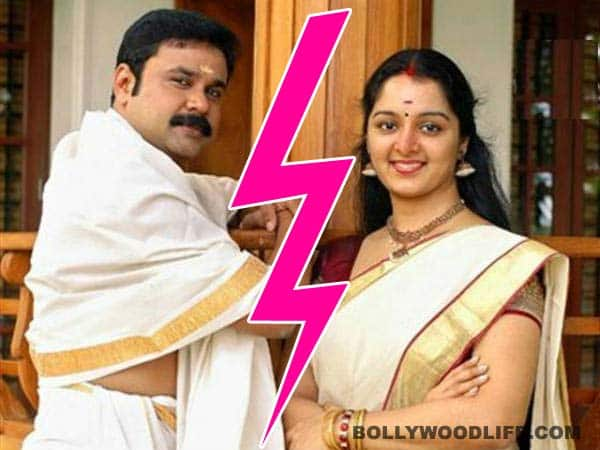 The star couple filed a joint divorce plea on June 24
Fans gathered in large numbers at the Kochi district court to catch a glimpse of their favourite stars on Thursday. No, it was not a court scene that was being filmed in the premises. Two big names in Malayalam cinema Dileep and Manju Warrier were present at the court to file a joint divorce plea to lessen the burden of cumbersome legal process of separation.
While Punjabi House star came along with his counselor, Manju Warrier was accompanied by her brother. Earlier on June 5, Dileep had separately filed a divorce, but the plea was dismissed as both did not turn up. Now that both the stars have given a joint petition, the separation is likely to happen in six months ie Jan 27, 2015.  Their teenage daughter is currently residing with her father Dileep.
The couple got married in 1998, after which Manju Warrier took a sabbatical from acting, only to return 15 years later, after sourness in her marriage, with blockbuster hit How Old Are You. Meanwhile Dileep has been busy with  filing complaints in cyber cell when false rumours of his marriage with long time co-star Kavya Madhavan had came to the fore.
Come Jan 2015, the Malayalam film industry will mourn the separation of lovely star couple of Dileep and Manju Warrier, whose 15-year marriage will finally came to an end.