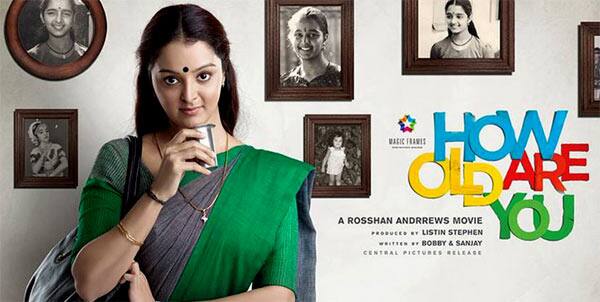 After phenomenal success in box office,  the sattelite rights of Manju Warrier's comeback film has been sold
It has been nothing short of fairy tale for Manju Warrier. After a bitter end to her marriage with actor Dileep, not only did the expressive eyed beauty returned to Mollywood after self imposed 14 year exile, but she struck gold at box office with her comeback venture itself.Manju Warrier starrer How Old Are You has been praised by fans and critics alike. The film which portrays Manju as housewife has proved that women oriented subjects have good market in India. After ruling the roost at box office, we hear that the film might be aired on television soon. A little birdie chirped that the telecast rights of How Old Are You has been sold for a staggering Rs 5.5 crores, which is the highest amount paid for any film in recent years.
The film has also surprised many by selling the satellite rights after the release of the film. Grapevine has it that there were no takers for Manju Warrier's comeback flick.  But once the film tasted success at box office, there has been a queue of bidders for purchasing the TV rights.
Now this is what we call back with a BANG! Right Bollywoodlifers?