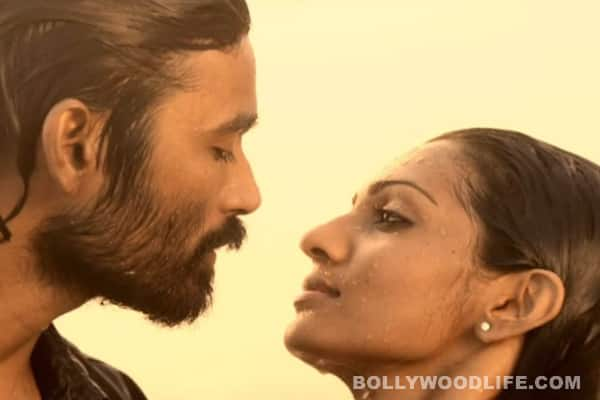 The number, composed and sung by the maestro Rahman himself, has been making waves since its release a couple of days ago
AR Rahman's composition, Nenje ezhu, a song from Dhanush's upcoming film Mariyaan, was launchedby a popular FM radio station on Friday and also released on the net.
Shot in dramatic fashion on an ancient coastal desert, the song is all about love and longing and the undying nature of love even in the most trying circumstances.
The number is sung in an emotion-packed style by AR Rahman himself and has a musical score that hits rousing crescendos interwoven with soft, melodic pieces. Lyrics by Kutti Revathy capture the essence of the protagonist's anguish followed by hope.
The opening lines mean, 'Even if a thousand suns scorch, the colour of compassion fades away, injustice rules, man forgets love and your life is wasted by pain, your love will not be destroyed. So, rise my heart (Nenje ezhu…).'
The movie's director Bharatbala said, "The song is about a youngster who rises for his love. It's an intense portrayal of his emotions."
Dhanush is said to be playing a fisherman in Mariyaan. Bharatbala, who shot to fame with the Vande Mataram album, says the movie deals with five different moods of an ordinary man.
[jwplayer mediaid="216120″]