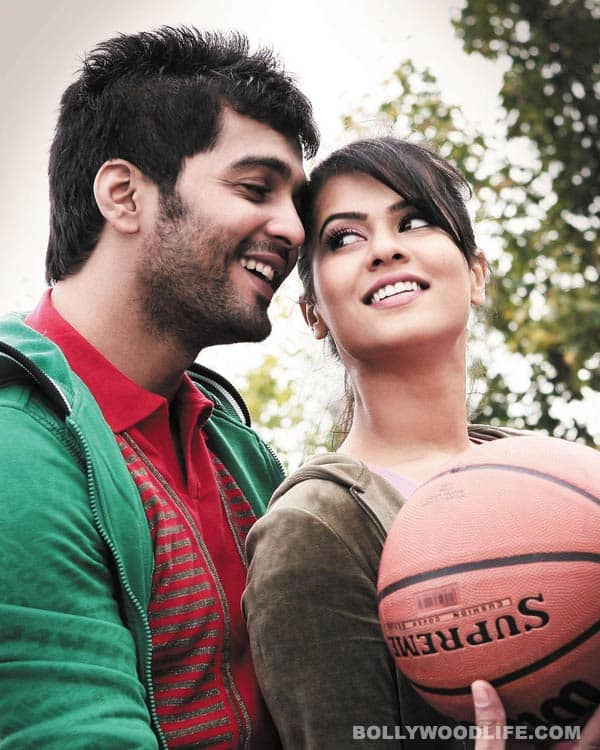 The title Mirattal does indicate menace. But the film isn't all-out action. Director Madhesh, also an experienced producer, has chosen to blend comedy, romance and action in his latest outing
The film marks the return of Unnale Unnale man Vinay Rai after a brief hiatus. The director has made every attempt possible to show him in a new light. From his lover-boy roles, he has been pitchforked into a commercial-action role, and to his credit, Vinay has done a good job of the character.The actor seems to enjoy Santhanam's company and the duo comes up with some good comedy, like they did in Jayamkondan.  The director , inspired by Telugu film Dhee has come out with a typical masala entertainer with all the commercial elements packed in, which is probably the wise thing to do these days.
Mirattal ends up as a comedy-oriented action film and will do Madhesh's reputation as a filmmaker no harm, despite the fact that he gives hardly any thought to logic.  As for the story, Shankar Dada (Prabhu) is a don in Chennai and his rival is Pradeep Rawat is out to seek revenge for his son's death. He wants to eliminate Shankar Dada's only sister Deepika (Sharmila). Here enters the Hero Babloo (Vinay), a carefree youngster, who joins Shankar Dada's accounts department as a staff. He befriends Chari (Santhanam) who heads the department. And falls in love with Deepika. Movie romances rarely proceed smoothly, and big brother (Prabhu) takes a lot of convincing. Eventually, Babloo must shield the heroine from the baddies and that forms the rest of the story.
Vinay, who is on the comeback trail, shines in Santhanam's company. Kannada actor Sharmila, who is making a foray into Kollywood, looks charming and does what is expected of her. Veteran Prabhu, as always, comes up with a measured performance, while Ganja Karuppu fails to tickle the funny bone despite sharing screen space with Santhanam. It wouldn't be an exaggeration to say that Santhanam is the driving force of Mirattal and keeps the audience in splits with witty one-liners. Then there is Mansoor Ali Khan. The villain has a pretty lengthy role, but sans dialogues.
Music director Praveen Mani has come up with a few hummable songs. Producer-turned-director Madhesh, who has earlier made films like the Vijay-starrer Madhurey and Arasangam with Vijayakanth in the lead, seems to have emerged with a better result this time.
ALSO READ:
MAALAI POZHUTHIN MAYAKATHILAE movie review: Novel idea, slow pace