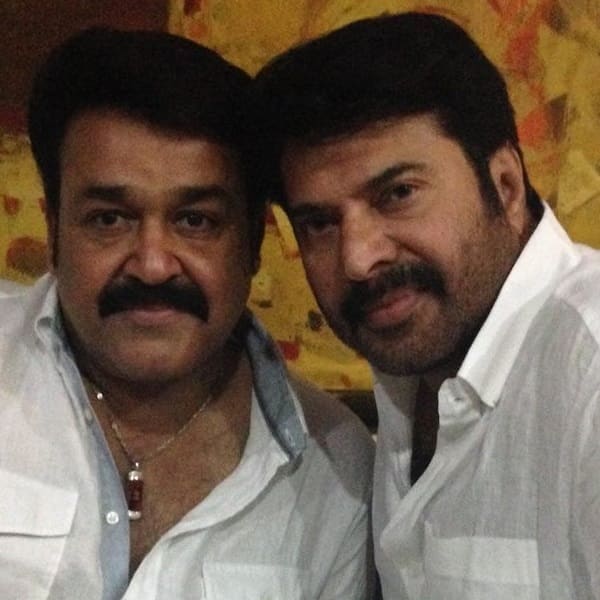 Two stalwarts of Malayalam cinema bonded on the festive occasion of Eid
There has always been rumours of cold war between two superstars of Mollywood time and again. It was discussed in hushed whispers that Drishyam star Mohanlal and Manglish actor Mammootty do not get along. But all those speculations were put to rest when Mohanlal paid visit to Mammootty's residence for lunch on Eid.
Both the actors posted pictures of them together on Facebook. The complete actor said," Celebrating Eid at Mammukka's home", whereas Pokkiri Raja star posted," My friend came to greet me eid ul fitr ." Mohanlal had returned back to India after a three week long tour of South America cathcing the FIFA World Cup finals, whereas Mammootty has been relishing the success of latest release Manglish.
It is said that on festive occasions, even foes turn friends. These two superstars are far from being foes, but what ever differences were there earlier seems to have dissolved as Laletan and Mammukka exchanged greetings this Eid. Getting together of two icons of Malayalam cinema was certainly the best gift the fans could have imagined this Eid.