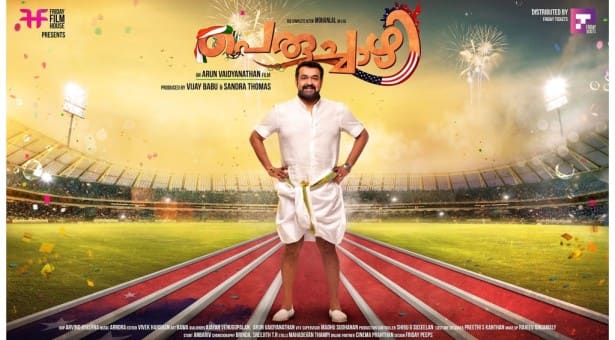 Peruchazi is a political satire with MohanLal in lead role
The big M of Mollywood is coming to rock you in theatres on August 29. That's right! Complete actor Mohanlal's next film Peruchazi will be releasing on August 29 at theatres near you.  We hear shooting of  the film is complete and post production work  is on full swing. 
Laletan's film has been in news for months now, with its first look and teaser receiving rousing response from the fans. Peruchazi, said to be a political satire, is set in the United States starring Mohanlal and Mukesh in lead roles. The film crew also did a record 30 day shooting in US, the most number of days any film being shot in America.
A little birdie has also given us a little scoop on Peruchazhi's plot. Apparently, the film is about two friends Mohanlal and Mukesh who have turned rivals in political arena. Mohanlal plays Peruchazi, an illiterate in English who is sent to US to assist a politician in winning state elections in US. How Mohanlal struggles with life in US and how he emerges victorious forms the rest of the story.
Well, now that we have a scoop on film's plot, we cannot wait for August 29 to arrive and catch Laletan in action!