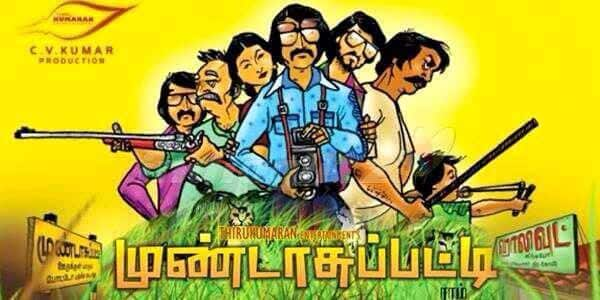 The makers of Mundasupatti have come up with a unique strategy to promote the venture. they have used the online marketing medium to create an interactive space where people can make their own avatars with regards to the characters from the film
The app has been created on the website www.mymundasupattistyle.com.
"The app has been designed by mixing various styles of Mundasu (turbans), retro-styled eyewear and hairstyles from the 1980s. Along the lines of the posters and trailer, the retro theme of the online application is expected to kindle a sense of the 1980s amongst the viewers," read a statement from the film's co-producer Fox Star Studios India.
Mundasupatti , which has been directed by debutant Ram Kumar, has been jointly produced by Fox Star India and C.V. Kumar.
The film featuring Vishnu Vishal, Kali Venkat and Nandita in lead roles, releases in cinemas Friday.