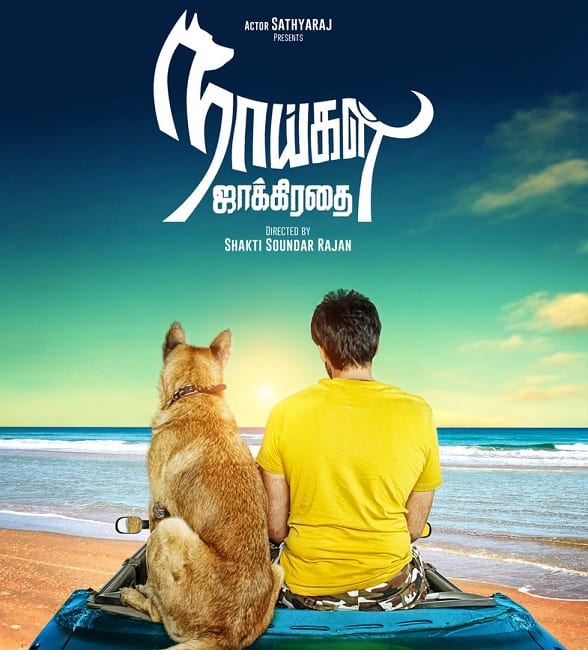 The 52 second long teaser takes you on a hilarious ride as the hero and canine engage in an endless squabble
After Akshay Kumar gave Bollywood a fun filled animal film with Entertainment, its now Kollywood's turn to experiment with the canines. Produced by veteran actor Sathyaraj, the film has a very catchy title Naaigal Jaakirathai which means 'beware of dogs'. The teaser showcases a series of misadventures occurring between the hero Sibiraj and a German Sheperd dog.
Here are the major highlights from the teaser:
Right from the word go, the teaser puts a smile on your face, thanks to the hilarious sequences between Sibi and the canine.
The portions, where the hero behaves just like the dog, rolling on the floor on his back, scratching his ear, leaves you in splits.
The tongue in cheek dialogues adds a zing to the proceedings and the background song Doggy Doggy is extremely catchy.
Last but not the least, the dog seems to be the hero of the film, as the last few seconds of the teaser indicate the German Sheperd to be Sibi's best friend.
Check it out yourself: