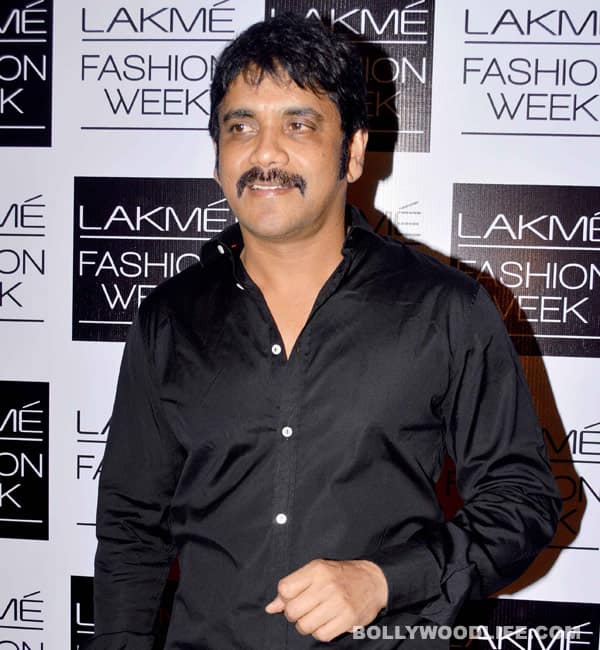 The Tollywood superstar turns 54 today
Born on August 29, 1959 Nagarjuna's passion and energy for cinema is unstoppable, and it's been that way since his debut as hero in the 1986 Vikram.When we look at Nagarjuna romancing Nayanthara in the recent Greeku Veerudu no one can guess he's 54 today. The actor's youthful look and charm are amongst the other qualities why this star still rules Tollywood at 50-plus. He had begun much younger as a child star, and then taken a break to complete his studies.
A testimony to Nagarjuna's hit films and his acting prowess are the awards and trophies he's lined up over the years. His Geethanjali, directed by Mani Ratnam, earned critical acclaim and then there was Ram Gopal Varma's Siva which won him the best actor award. He displayed his talent for comedy in the 1994 flick, Hello Brother and has also acted in films with a devotional theme such as Shirdi Sai and Sri Jagadguru Adi Sankara – all proof of his versatility.
Prolific throughout the late '90s and early 2000s, Nagarjuna's more recent performances have included Rajanna and Damarukam. After Greeku Veerudu, he's working on Bhai and Manam.
Besides films, Nagarjuna spends time on his film and media institute in Hyderabad. An astute businessman, he co-owns the Mumbai Masters Indian Badminton League Team and the Mahi Racing Team India with Mahendra Singh Dhoni.
Here's wishing this dashing star a very happy birthday!