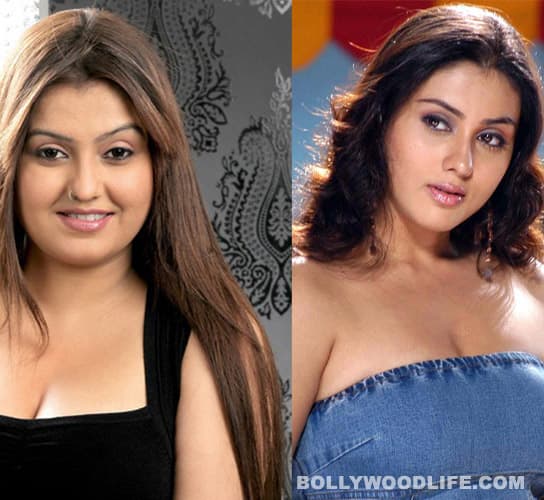 The two ladies clashed over KO
It has been three months since KO released, but time hasn't ended the war between Kollywood glam queen Namitha and newbie Sona. The two have just proved that leading ladies in the south are as catty as their cousins in Bollywood and are perfectly capable of using their claws with telling effect.
The verbal duel began when Sona essayed a role in KV Anand's hit film KO that reportedly had marked similarities to Namitha's real life. Sona then announced to the media that she had texted Namitha to ask if she was upset about the role, to which the senior actor responded with a curt, "It's okay, don't call me again." Sona went on to claim that the senior star was peeved with the imitation. What followed was utter chaos as Namitha first denied receiving any text message and then issued a press statement claiming she was shocked to read Sona's comments about her. "If she had some respect for a leading actress like me (sic!), she'd have refused to act in that abusive scene," said Namitha while suggesting that the honest course for Sona would have been to desist from essaying the role.