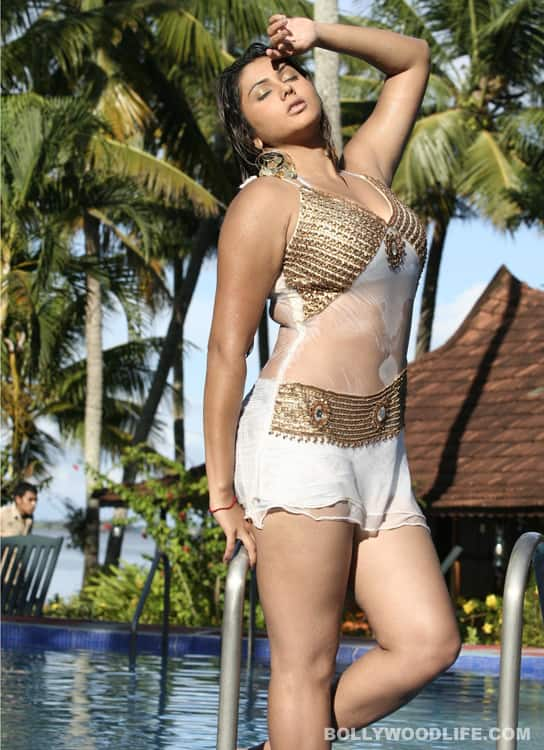 The pretty actor wants to be more than just a glamour doll
Namitha's fans, do rush and watch your screen goddess's next movie Namitha I Love You. If Namitha has her way, that will be the last film you will see her in a bikini. For Namitha, the glam queen of south cinema, is reportedly fed up with the "awww"s and "oooh"s that emanate from the front benches every time she appears (scantily clad) on screen. What she wants is a standing ovation for her performance instead of whistles for her figure.
The actress was recently heard lamenting her choice of roles and telling an august gathering of pressmen that she desperately needed an image makeover. Of course, fans are crestfallen at Namitha's decision to wear less-revealing clothes on screen. Namitha I Love You will be the last time she will be dancing to kuthu numbers skimpily clad.
Namitha I Love You revolves around a Yoga teacher (played by Namitha), who is very violent when she is not glamorous. She takes on a gang of villains, who want to use some of her students for illegal activities. We wonder though if producers are willing to experiment and cast the new Namitha in prominent roles.