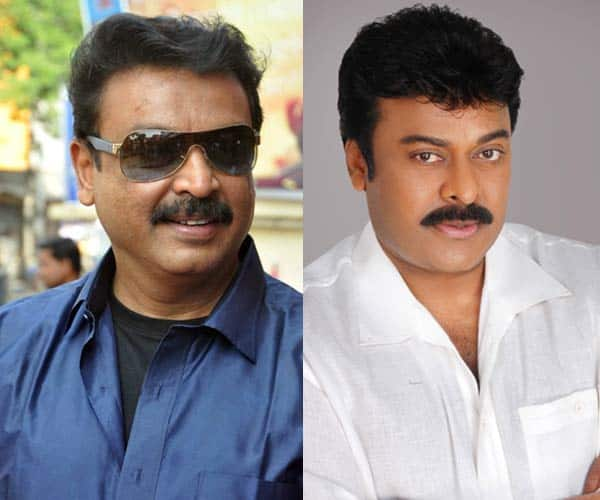 Well, to know what does Naresh want to question Chiranjeevi about, keep reading…
Naresh, who was recently seen in the film Chandamama Kathalu took a dig at Chiranjeevi on social media. Naresh was an active supporter of BJP. Meanwhile Chiranjeevi started the Praja Rajyam party in 2008 in Andhra Pradesh, which he later merged with the Indian National Congress. Only recently, Chiranjeevi was hurled eggs at, at a rally as he made anti-Modi comments. Now, even people from filmdom are attacking him. Actor Naresh took to social media to attack Chiranjeevi.
Naresh posted, "A small intro about myself: I'm just about 100 films old as a hero. Certainly Not in the list of film heroes turned political jokers." He added, "I have not joined any party. And certainly I can't afford to be in YSRCP. I served BJP seflessly leaving films like Pavan. Gr8 party. But group & caste politics in the state bjp encouraged by a top leader hurt me."
He further posted, "But why doesn't anybody question Chiranjeevi about the total fund collected for PRP (Prajarajyam Party), money spent, & the balance when the PRP was merged with congress? After all it's public money donated for a purpose. Does it not come under PIL. (pubic interest litigation). Or CBI purview?"
He even went on to add that he is up for clean politics. He posted, "I am ready for it. I am fighting for 15 Yrs for the cause of clean politics. Now there is a ray of hope. PAVAN KALYAN."
Well, as far as clean politics is concerned, it's like antithesis, saying two opposite things in one sentence. Meanwhile, we wonder if Naresh was hinting towards Chiranjeevi when he wrote about heroes turned politicians. Ahem, ahem! Let's wait and watch what Chiranjeevi has to say in his defense.