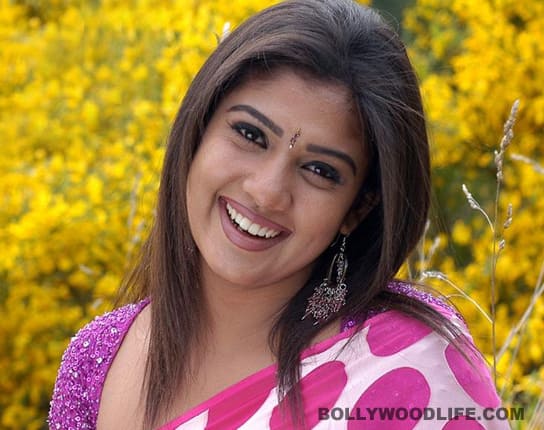 The actor denies rumours that she will stop acting after marrying Prabhu Deva
Nayanthara's fans can now heave a sigh of relief. They will be seeing more of their idol on screen. The sultry siren has stated that she will not be quitting films after her wedding to Prabhu Deva.
Rumour mills have been working overtime dissecting her chance of a career post wedding. Videos of her tearful farewell on the sets Sree Rama Rajyam only seemed to bring a certain degree of legitimacy to the rumours. And when she started declining film offers from leading directors in Tamil and Telugu, the media all but confirmed it. But Nayan, after waiting patiently for the dust to subside, has come out with her own version. "When did I announce that I'm quitting?" she asks and explains that she was quiet till date because there was nothing to be said.
These days Nayan is busy visiting temples and attending functions with her beau, leading to rumours that the marriage could happen very soon. While we are relieved to hear that she isn't calling it quits, we would sure like to know when we'll see her next on the big screen.