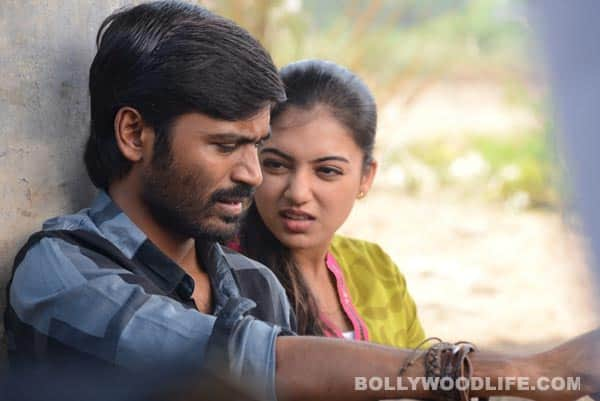 On Wednesday, the Naiyyandi actor withdrew her complaint against the director and said she's happy with the film
Nazriya Nazim on Wednesday night announced that she has decided to withdraw her complaint against filmmaker Sargunam, over some 'raunchy scenes' in their upcoming film Naiyyandi. Talking to media persons, the actor said that she had watched the edited version of the movie and was happy with the final product. "I will withdraw the complaint (against Sargunam). The film is a complete family entertainer and it has shaped up very well," she said.
Earlier on Tuesday, the war of words between Nazriya Nazim and Sargunam over a particular scene Naiyyandi took an ugly turn, when the actor went to the Police Commissioner's office in Chennai and filed a complaint against the director.
Speaking to reporters, Nazriya had said, "I was cheated. I am deeply hurt, upset and worried. Something has happened without my knowledge and I was not even informed about it. Acting is my profession, and I have certain values." The actress alleged that the filmmaker even threatened her.
Now, it seems, all is well between the two. Makes us wonder what the public spat was all about…