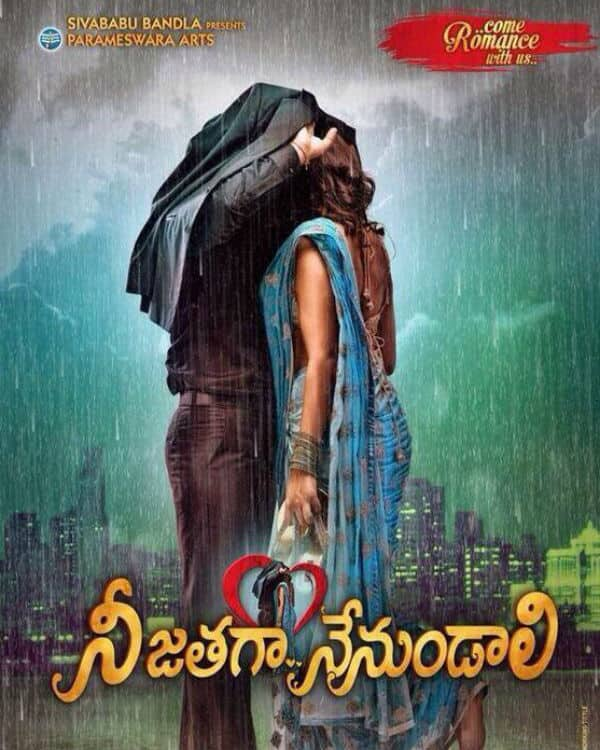 The trailer of  Sachiin Joshi-Nazia Hussain starrer Nee Jathaga Nenundali is out, but alas it looks below par when compared to the original
Aashiqui 2 was probably one of the biggest hits of 2013 in Bollywood. When the news broke that this musical love story was going to be remade in Telugu as Nee Jathaga Nenundali, it got the entire Tollywood buzzing.  Sachiin Joshi and Nazia Hussain are reprising the roles of Aditya Roy Kapur and Shraddha Kapoor in the Telugu remake.
The trailer of Nee Jathaga Nenundali is out and comparisons with the original are going to be inevitable.  Directed by Jaya Ravindraa, Nee Jathga Nenundali tells the love story of a famous singer with an upcoming vocalist. The male lead of the film,Sachiin Joshi launched the trailer of the film in Hyderabad.
We bring you four reasons why we did not like Nee Jathaga Nenundali trailer :
1. The makers of the Telugu remake have stuck to the music of Aashiqui 2, may be because the music album was such a chartbuster. But to those who have heard Aashiqui 2 songs are bound to find it weird to hear the same tunes with Telugu lyrics.
2. The chemistry between the lead pair Sachiin Joshi and Nazia Hussain fails to make an impact. Though the duo try hard to kindle some romance but it fizzles.
3. Sachiin Joshi's portrayal of the alcohol addict singer ,who falls for a girl with beautiful voice, seems uneven and inconsistent in the trailer. The Jackpot actor lacks to charm as the successful singer and plays his part with little confidence.
4.   Lastly, Nee Jathaga Nenundali looks, feels and sounds like a Aashiqui 2 wannabe. Even the shots displayed in the trailer look like a photocopy of Aashiqui 2, a rather sub standard photocopy.  The makers seem to have made no effort to differentiate the remake from the original.
The only good thing about the trailer is Nazia Hussain, who looks cute and innocent and seems to be a good choice for the heroine stepping into Shraddha Kapoor's shoes. In short, Nee Jathaga Nenundali may raise interest in those who had not seen or heard the original. But for the rest, it would seem like only a shadow of the original film. The trailer turned out to be a huge disappointment. We hope the film proves us wrong.
Watch the trailer below.