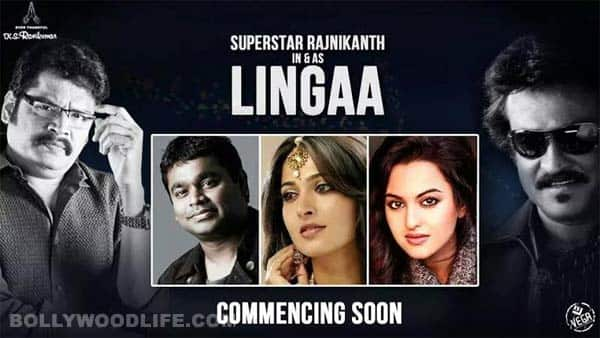 Rumour has it that iconic superstar, who is widely popular for his stylised  dialogue delivery, would not spout heroic punch lines
The quintessential style icon Rajinikanth has made many films work due to his alluring screen presence and his world famous punch dialogues which the star delivers in his unique style. But what we are about to tell you might shock all you Thalaiva fans out there.
A little birdie chirped that superstar Rajini will not be uttering even a single punch line in his upcoming film Lingaa. The film, which is a story set in two different eras, will see Rajini play as a chief engineer of Mullaiperiyar dam. Apparently Rajinikanth had allegedly requested the director KS Ravikumar to remove punch lines as he thinks it doesn't fit his character. But KS Ravikumar has denied these rumours and said,"There will be punchlines in the film. But they will not be obvious. And, Rajini will also not be repeating any of his lines like in some of his earlier films."
"Anyway, anything Rajini speaks becomes a punchline" added the ace filmmaker. Rajinikanth-Sonakshi Sinha-Anushka Shetty starrer Lingaa is touted to be released on Rajini's birthday and fans would be hoping that these rumours are false. After all, KSR would not want to deprive the fans of yet another iconic Rajini punch line. Right Mr Director?