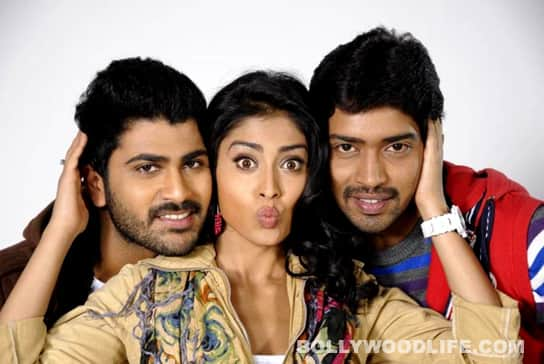 Allari Naresh and Shravanand, the jodi of Gamyam, teamed up for the wholesome entertainer Nuvva Nena. If you are watching the film without any expectations, it may seem rocking. Debutant director Narayan shows clearly that he has something in him to make a fun-filled entertainer
Frankly, the story of the film does not offer anything new. There are umpteen number of films where two guys are eying the same girl. But what makes the proceedings in Nuvva Nena quite interesting is the fact that each sequence looks compact and yet sensible. It is not loud either.The director has also incorporated some commercial elements by focusing on punchy dialogues and some of they may not appeal to class audience. But still the film's comical elements will enthuse the viewers. The cat and mouse game between the two protagonists is sure to entertain the audience.
Avinash, a small time thief, who moves to Hyderabad from Amalapuram with all the loot along with his sidekick to avoid being booked for his crimes. Then there is Anand who is suffering from some psychological problems. Anand is admitted at Nandini's nursing home in Hyderabad. Both Avinash and Anand falls in love for Nandini. Avinash later learns that Anand is only feigning health problems to spend time with Nandini. Both of them start wooing Nandini. Meanwhile, an underworld don Aaku Bhai also falls for the charms of Nandini. Who will get Nandini ultimately forms the rest of the plot. To add the confusion, a nurse in the hospital falls in love with Aaku Bhai.
Allari Naresh has given a creditable performance as Avinash, while Shravanand surprisingly delivers entertaining comic performance. Shriya Saran looks more like a fashion diva in the role of a psychiatrist, Vimala Raman, who has done and item number in the film, has nothing much to do. Brahmanandam and Ali are very good in comedy sequences. Nuvva Nena is a light-hearted comedy which is enjoyable despite some flaws.