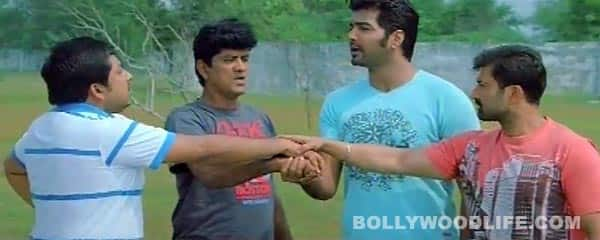 The recently released trailer of the movie directed by PT Selvakumar promises laughs aplenty
Onbathula Guru's trailer looks like a laugh riot. Its ensemble cast features Vinay Rai, Lakshmi Rai, Premgi and Aravind Akash. Premgi is fast climbing the comedian rankings in Kollywood and in Onbathula Guru too he looks set to take it further with his funny get-ups and wacky lines. The music is by K, and the beach-side song featured in the trailer will certainly hit the charts with its peppy tune. The sassy Lakshmi Rai is in a full-on glam mode, with a swimming pool appearance to boot!
The story of this film is about a road trip by a group of buddies and sure seems like it's going to be a comic ride. Watch the trailer and tell us if you want to join the ride too.