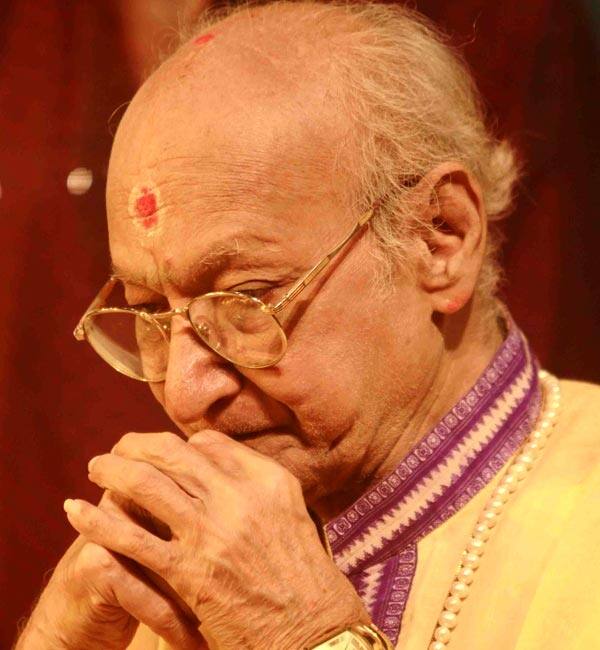 The renowned classical singer and music director died of cardiac arrest on August 25
Well-known classical singer and composer Pandit Raghunath Panigrahi passed away in Bhubaneswar on Sunday, August 25, following cardiac arrest, a family member said. He was 79. He is survived by two sons and their families. He was suffering from throat cancer and was undergoing treatment at his Bhubaneswar residence for the past few months.
Family members shifted him to the Capital Hospital in the city on Sunday after he complained of a breathing problem. But it was too late. He was born August 10, 1934 at Gunupur in Koraput district, about 500km from Bhubaneswar. He started performing as a regular artist of All India Radio in 1948.
Panigrahi, a doyen of classical music, lent his voice for several films in Oriya, Tamil, Telugu and Kannada. When he was just 19, he did playback for NT Rama Rao in the super-hit Telugu film Ilavelpu.
He was known for his own style of interpreting the Sanskrit epic poem Gita Govinda, composed by the 12th century poet Jayadeva.
After the death in 1997 of his wife Sanjukta Panigrahi, a renowned Odissi dancer, he set up a foundation and was working for the promotion of classical dance and music.
People from different walks of life, including artists, singers, film stars and his fans visited his home to pay tributes to him. "All of us are deeply distressed by the tragic demise. This will be a tremendous loss to the world of classical music," Orissa Chief Minister Naveen Patnaik said.
Photo: Balaramranasingh.blogspot.com