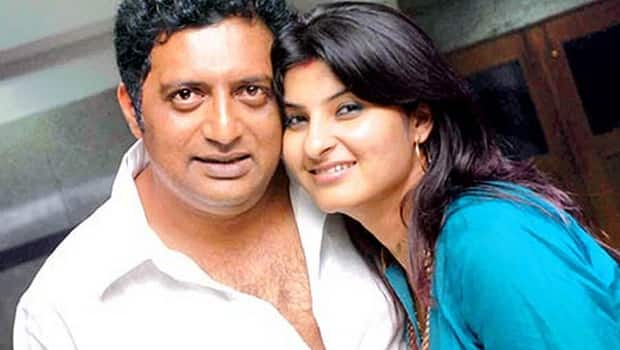 The famous choreographer down South, Pony Verma opens up on her relationship with her step kids
It was Mother's day last week. But how many of you know that there is a Step Mother's day? Well, May18 was Step Mother's day and Pony Verma, the wife of  actor Prakash Raj, opened up about her loving relationship with her step daughters Pooja and Meghana.
The famous choreographer shares an incident and feels that our fairy tales are filled with evil stepmom examples, which gives the children a wrong idea. "I still remember the day when Prakash's second daughter Meghna told me, 'Pony aunty, you are not like Cindrella's rude step-mom. You give us chocolates and are kind. I am happy'. That's the day I decided that I should keep up that little kid's trust in me. Our fairytales have portrayed step-moms as negative characters, but, in reality, many of us are wonderful god mothers," said the choreographer.
Pony adds that her relationship with the kids is nothing like the once mentioned in stories. "Prakash's daughters Pooja and Meghna and I broke the ice on the very first day itself. We share a beautiful relationship and my life is awesome with them. I can say that I have been blessed with Pooja and Meghna." expressed the doting mother.
Pony Verma gives due credit to Prakash Raj for easing the process of acquainting with the kids. "When I met Prakash, he was divorced. I fell in love with him. I knew that if I love him, I should love everything about him. I wholeheartedly accepted them and they also accepted me. I always see a smile on Prakash's face when his daughters are around him. I know that he will not be complete without his daughters. I still remember the day when he told me that he is not a single person and his daughters will also be in his life. He loves his daughters and I love them too. Prakash has made my relationship with his daughters so much easier "added the star choreographer.
"I don't play the role of a mother to them. This is the only thing that any step-mom should ever try to do. They have their mother and I am just a friend, guardian, and god mother who takes care of them with love and affection. I have never tried to dictate anything to them. Elder daughter Pooja calls me Pony and the younger daughter Meghna calls me Pony Aunty. I care for them and if Prakash is traveling, I ensure that I meet them for dinner. We have trips abroad together. I give a feeling to my girls that I am there for them. They are also proud of my work in films and also very caring towards me" says Pony sharing her views on kids and motherhood.
Now that's what we call a smart and loving step mummy, who understands that children need friends and not another mother.