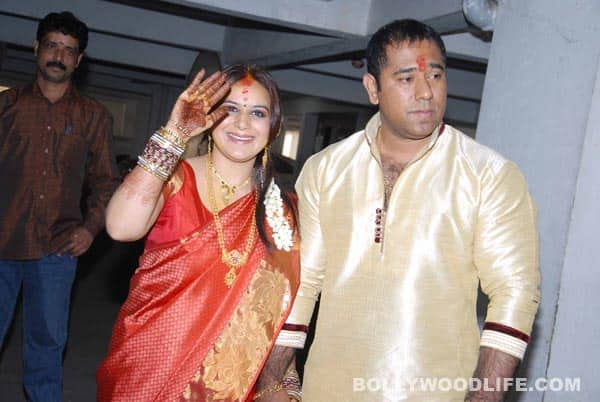 skip advertisement
Pooja-Gandhi's-Engagement-(3)
Single days are over for the Mungaru Male girl
Pooja Gandhi who recently joined politics got engaged to Anand Gowda on Thursday at her residence in Bangalore. The Bangalore based realtor Anand has been a friend of Pooja's for the last couple of years.
The engagement puts an end to all the 'will-she won't-she' rumours that have been doing the rounds of Sandalwood. The function was a low profile and strictly personal affair, with neither the media nor the film fraternity present on the occasion. Only the two families and a few close friends were invited to the private engagement ceremony.
After the formalities were over, Anand and Pooja made a public appearance and confirmed the news. Their wedding is scheduled for April next year. The South actor is currently filming for Kannada films Anjali and Subhadra.
BollywoodLife wishes the happy a couple lots of luck for a new life together.