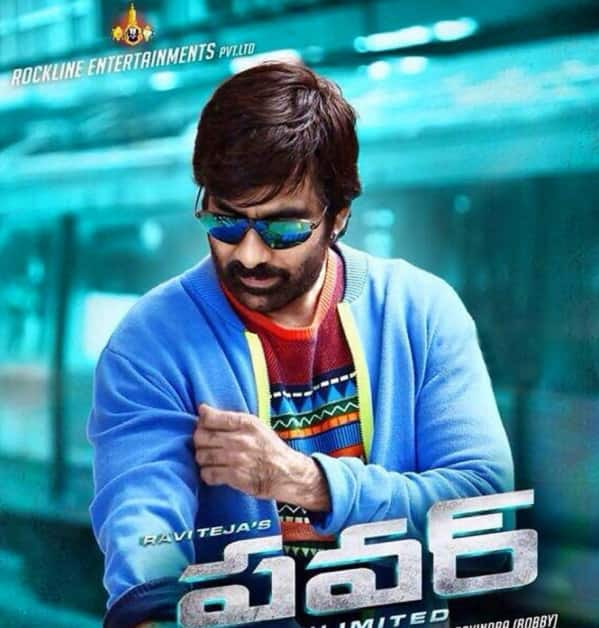 Tollywood superstar seems to be in fine form, doing what he does best in the trailer
Over the past few months, Ravi Teja has been making headlines thanks to the comparisons between him and Salman Khan, as the country was gripped by Kick fever. Now that the fan frenzy around Salman's Kick has toned down a little, it is the perfect time for Ravi Teja to showcase his talent and prove why he is one of the most bankable stars in Telugu film industry. And the trailer suggests he does just that with Power.
After a fiery teaser, which made people to sit up and take notice, the makers of Power have now unleashed the trailer out in public. Without wasting more time, let's take a look at the highlights of Ravi Teja's Power trailer:
The first half of the trailer is quite contradictory to the teaser as Ravi Teja is on a full-on comedy mode, making funny faces and romancing two heroines, Hansika Motwani and Regina Cassandra.
In the second half of the trailer, Ravi Teja turns into a bullet popping , angry cop and does justice to his role with his powerful body language. He even reminds of his splendid performance as a police officer in Vikaramarkudu.
Brahmanandam plays the funny cop in the film, ably supporting Ravi Teja in the comic department.
The action scenes are hardcore and have been splendidly shot. The film has a barrage of villains standing up against Ravi Teja aka ACP Baldev. But the trailer belongs to the Kick star, who seems to have given an effortless performance.
Check out the powerful trailer below: