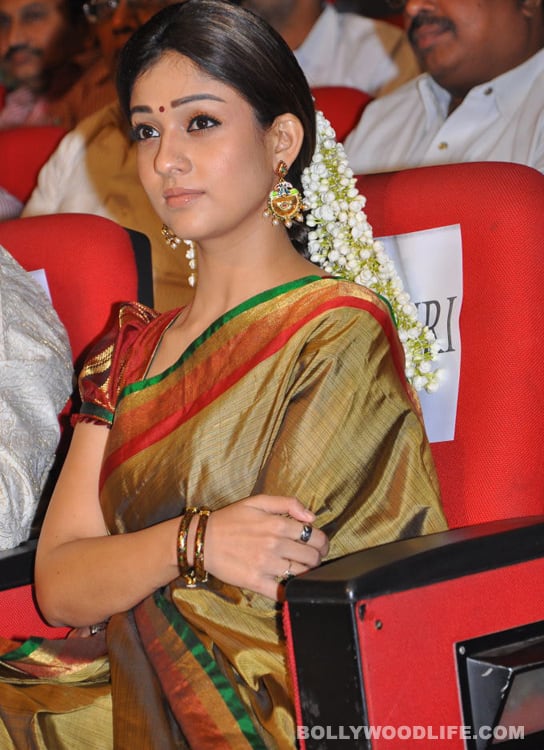 Nayanthara has decided to opt out of films post marriage with Prabhu Deva. While we certainly don't approve, we wonder who's making all the decisions?
Nayanthara-Prabhu Deva affair was one of the most controversial alliances in the history of south Indian cinema. But it looks like a case of true love as the couple stuck together through thick and thin, and news is that they are ready to say 'I do'! Gossipmongers' sealed their lips with this good news, but that certainly didn't spell the end of it all. The buzz now is that the super hot actor will bid adieu to movies after she ties the knot. And this hasn't gone down well with her fans. But ignoring their pleas, Nayanthara stands firm on her decision, rejecting all offers that come her way.
What's more, discontent amongst well-wishers was also evident during the 50 days celebration of Sri Rama Rajyam in Hyderabad that Nayanthara attended in a traditional Kanjivaram sari where guests kept coaxing her to re-think. From those who wanted her to continue working were Dasari Narayana Rao, S.P. Balasubramaniam, producer Sai Babu and superstar Balakrishna. Though their requests were met with huge cheers, Nayanthara chose to remain silent. Does that mean it's not exactly her decision alone? Any comments Prabhu Deva?