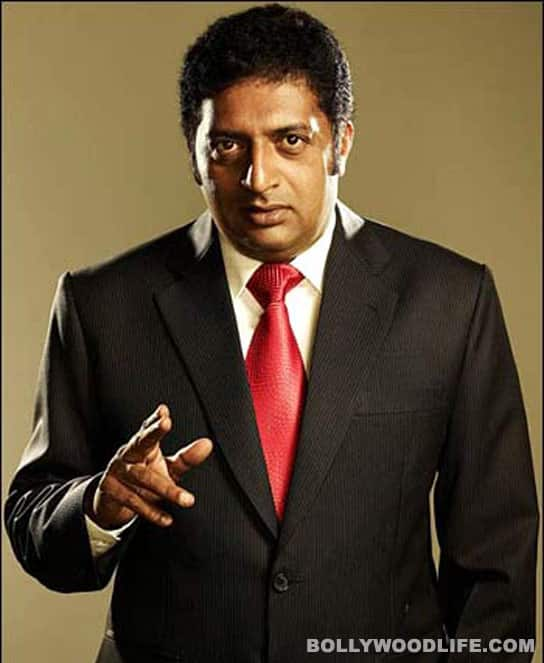 Talented Prakash Raj whose last Kannada outing Nannu Nanna Kanasu as producer-director-actor received rave reviews will now cross swords with actor Karthi Sivakumar in an upcoming bilingual flick
Prakash Raj turns to his old ways. The actor will be seen as the antagonist in the film Shakuni in Telugu and Saguni in Tamil. Known for his perfect dialogue delivery and histrionics Prakash was apparently not the first choice for the role though."Salim Ghouse was the initial choice. Even some crucial scenes were shot featuring Salim and Karthi. But he was later replaced by Prakash Raj owing to unavoidable reasons," say sources close to the development. They further add, "Following this, scenes shot with Karthi and Salim are now being reshot at a popular studio in Hyderabad. The director, Karthi and other members of the crew are extremely happy with Prakash Raj's fiery performance." Now, that's ample proof that the veteran actor has bowled over the cast and crew of the most-awaited flick Shakuni aka Saguni, despite not being part of the initial cast.
Helmed by fresher Shankar Dayal, the flick features the same hero, heroine and villain in both the languages. Pranitha of Baava  fame will share the screen with Karthi Sivakumar as the leading lady. Others in the cast include Nasser, Radhika Sarthkumar, Roja and the ever-dependable comedian Santhanam.