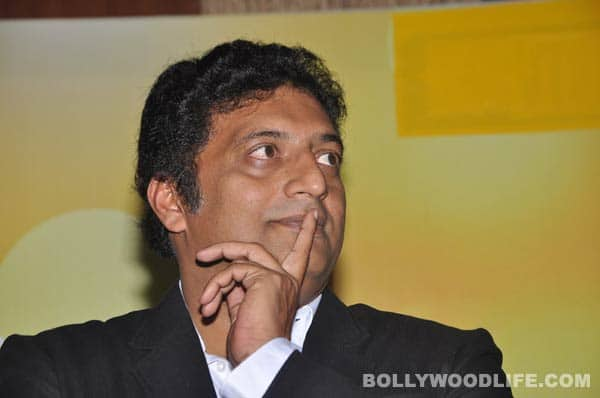 Known for his range as an actor – Prakash Raj is now set to play a 'comic villain' in his next film Thulli Vilayadu
The popular baddie of Southern cinema will be directed by Vincent Selva who made Youth and Iranian.Says the director, "Prakash Raj enjoyed doing the role. His character in Thulli Vilayadu is a perfect mix of humour and wickedness. The audience will be in splits whenever he appears on screen." The star actor had done an almost similar role in Rohit Shetty's Singham.
The film has Yuvaraj, Sooru, Senrayan and Deepthi in pivotal roles. "It is about three youngsters, who want to become a scientist, politician and actor respectively," Vincent Selva adds. "Prakashraj's role and performance will be the highlight of the movie," he further adds. The director also informs that the post production is almost complete and is all set to release soon.