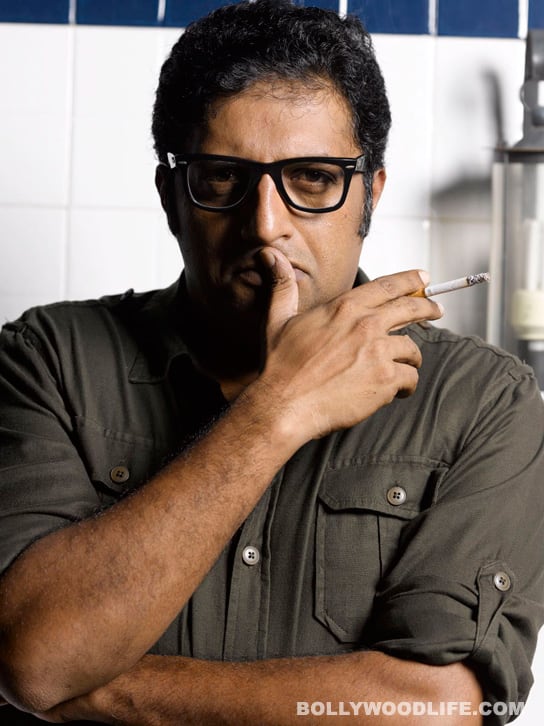 The reports say that Ulvacharu Biriyani director-actor got into a heated argument with a fellow passenger at RGI airport in Hyderabad
Prakash Raj is again making rounds in media circles for a wrong reason. The seasoned actor who had earlier got into a conflict with Tollywood director Srinu Vaitla, was spotted in a heated brawl with a fellow passenger on the Chennai bound flight from Hyderabad.
The actor who was returning to Chennai after promoting his upcoming trilingual flick Ulavacharu Biriyani, got irritated coz of the co-passenger's behaviour. A little birdie told us that the actor-director was irked when he found out that the commoner sitting next to him was taking his pictures without asking the star's permission.  The flight authorities had to intervene in between to prevent the heated discussion snowballing into a fight.
Prakash Raj had recently almost got himself banned from Tollywood as the star stormed out of the sets of Mahesh Babu's Aagadu due to creative differences with director Srinu Vaitla. The actor had a narrow escape as the ban on the star was lifted after he kept his case in front of TDA(Telugu Director's association).
The Ulavacharu Biriyani star refuted the rumours and denied of any such incident in his Twitter page. "I wish people realize celebs r human too. and don't judge them by whatever is written . Lets LOVE not HATE…Cheers !" tweeted the actor.
Prakash Raj seems to be having this tendency to attract trouble. We hope that the star concentrates on promoting his new film and doesn't engage in yet another unnecessary scuffle.