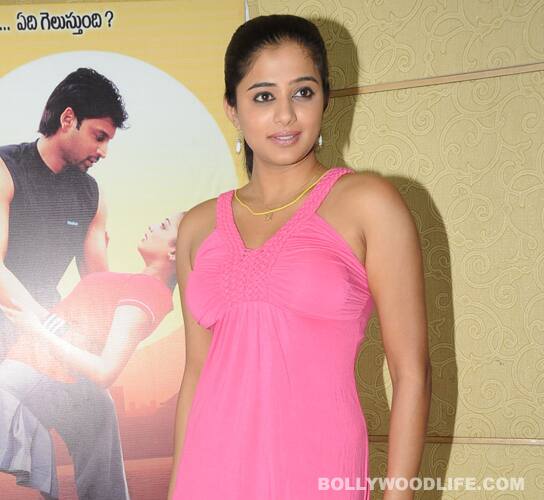 The star maintains she is still getting offers
Priyamani has slowly but steadily established herself as one of the most consistent actresses in the south, and has reached a point where she can be picky about the films they choose.
This sultry lady has made a mark in every language she touched. She made her debut in Sandalwood back in 2009 with Raam. Now she is very busy in Kannada but her decision to shift in focus has resulted in Tamil media referring to her as a "jobless superstar". Priya reacted recently to this by saying, "That is absurd. How can I or any other actor be jobless when each of us has several films in hand and continues to get offers, while film makers wait patiently for our dates? I, for instance, have four films in hand at the moment: Kshetram, Vishnuvardhana, Lakshmi and Kho Kho." Except Kshetram, which is in Telugu, the other three movies are in Kannada. This definitely means that Priya is currently the most sought-after star in Sandalwood. Looks like Ramya and Radhika better watch out!