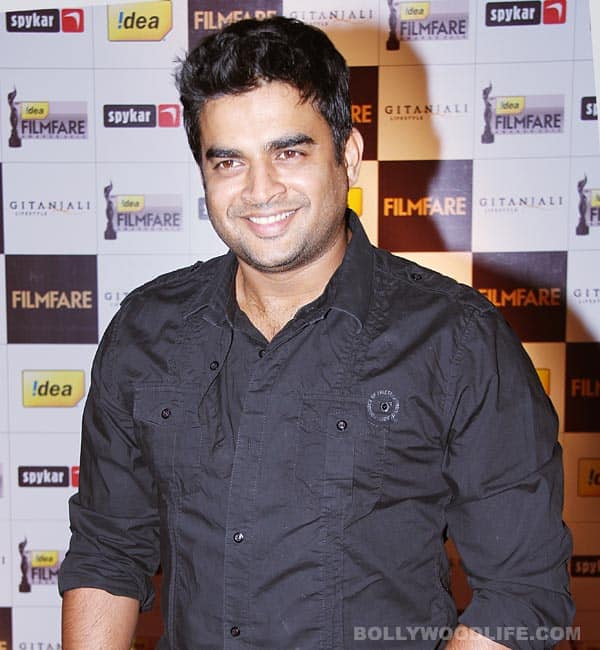 On the occasion 3 Idiots star R Madhavan's 44th birthday, Bollywoodlife brings you five of his best roles
Born on June 1,1970  into a Tamil Brahmin family living in Jamshedhpur, R Madhavan entered into the cine-world as a cute boy next door and even 18 years after his acting debut the actor still has a decent female fan following. The popular actor who rose to fame with Mani Ratnam's Alaipayuthey bowled over the ladies with his boyish charm and mesmerising smile. Madhavan started off as small time television actor debuting in prime time soap Banegi Apni Baat in 1996, who quickly shifted to big screen. After unsuccessful attempts in Hindi,English and Kannada, R Madhavan's big ticket to stardom was the bumper hit Alaipayuthey in Tamil.
Madhavan is one of the very few actors who have acted in seven or more languages and has pan India appeal among the masses. The actor is one of the favourites of Mani Ratnam and is known for his sincere portrayals  of characters. With the actor set to make his first Hollywood appearance with Night of the Living Dead: Origins 3D, we bring you Maddy's 5 best roles till date.
Karthik in Alaipayuthey
Alaipayuthey is probably the most important film in the birthday boy's career as it established him as quintessential lover boy. Madhavan's portrayal of Karthik had such a wide spread appeal that after Alaipayuthey every hero in a romantic film was named Karthik. His memorable train scene with heroine Shalini is so popular that it has been spoofed umpteen number of times and is considered as one of the best romantic scene in Tamil cinema.  With female fans going gaga over Madhavan's Karthik, the film was later remade in Hindi as Saathiya.
Writer Thiruchelvan in Kannathil Muthamittal
Mani Ratnam's  critically acclaimed film Kannathil Muthamittal on sensitive issue of LTTE Tamil struggle in Sri Lanka saw Madhavan shed his lover boy image. His mature portrayal of loveable father of a 10 year old girl showed that the actor has a lot more to give to cinema than just romancing the lovely ladies. Maddy plays the role of  writer  Thiruchelvan with great prowess and was acknowledged by the Tamil Nadu government with Tamil Nadu State Film Award for Best Actor.
Maddy in Minnale
In 2001, the Madhavan-Reema Sen starrer  Minnale stormed into the box office and the Tamil cine buffs got a new hero to imitate. Madhavan's Maddy became so popular among masses that even now he is referred to as Maddy by many. Maddy became the talk of the town and was on the tip of the tongue of every college going girl. The film's Bollywood  remake Rehna Hai Tere Dil Mein gave Madhavan a string foothold in Mumbai industry.
Anbarasu in Anbe Sivam
Anbe Sivam brought together the terrific team of Kamal Haasan and R Madhavan to dish out a beautiful journey film about life. Madhavan played Anbarasu with so much panache perfecting even  the minor details of role. Though the movie failed initially at the box office, later it went on receive a cult status as the audience appreciated the entertaining story with subtle insights on life. The magic of Kamal Haasan and Madhavan had made the critics to go gaga over the film.
Inba Sekaran in Aaytha Ezhuthu
Another Madhavan-Mani Ratnam film which brought the best from the stupendous actor was Aaytha Ezhuthu, which was also released in Hindi as Yuva.   Madhavan's Inba was completely different from what he had done previously. For the first time we saw Maddy playing Inba in villainous avatar, single-handedly stealing the show in an ensemble cast film.
Maddy has  done so many brilliant films that it is hard to not mention films of the likes of Run, Evano Oruvan,Thambi, Rang De Basanti and 3 Idiots. Madhavan aka Maddy is a class act, an actor so dedicated that he would more often than not woo you with his stellar performances. We wish Maddy a very happy birthday and hope the actor strikes gold in all his future endeavours.