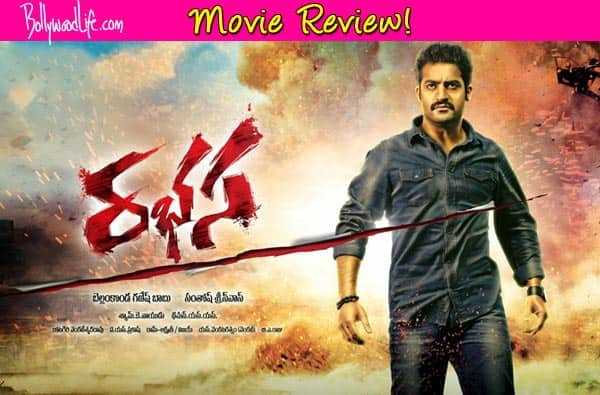 The film helmed by Santosh Srinivas manages to impress in bits and pieces, but fails to make an overall impact
What's it about: Rabhasa starring Jr NTR, Samantha and Pranitha is the same run of the mill story involving all the elements of typical commercial cinema. The story revolves around a US return student Karthik played by Jr NTR who pledges to marry his uncle's daughter. But due to past misunderstandings, his uncle humiliates Karthik's father and rejects the marriage proposal. An enraged Karthik then comes to Hyderabad to impress his uncle's daughter played by Samantha Ruth Prabhu and to teach his politician uncle an unforgettable lesson. Now the romantic track kicks in as Jr NTR mistakes Pranitha to be his uncle's daughter. There is also a sub plot which involves a blood thirsty family looking for revenge from Jr NTR for sending a kin into coma. Will Karthik marry the girl of his choice and avenge his father's humiliation forms the rest of story.
What's good: The film has been tailor made for young tiger Jr NTR to showcase his talent as a mass hero by bashing goons, spouting punch lines and dancing swiftly to SS Thaman's tunes. The hero delivers exactly what his fans expect from him. Samantha does a decent job in a film that has slightly meaty role as compared to rest of her films. Pranitha looks million bucks dressed in sexy sarees. The romantic track involving love triangle of Jr NTR, Samantha and Pranitha has a few genuinely interesting moments. The film picks up pace in second half, as multiple sub plots kick in, keeping you engaged till the end. Music from SS Thaman is winner as the Rakasi Rakasi song stands out as high point in an average first half. Brahmanadam's late entry in the second half provides a chuckle or two here and there.
What's bad: The biggest disappointment in the film is its mind numbing action and amateur visual effects. You can't control your exasperation when you witness the poor graphics during Jr NTR's heroic entry scene. The plot is just a mishmash of the recurring themes seen in multiple Telugu films, as Rabhasa fails to engage the audience who came looking for something new. The  direction from Santosh Srinivas leaves lot to be desired, as the director seems to have gone with the flow of creating a mindless masala film. It is also a let down to see Adhurs actor shying away from experimenting with his roles and sticking to the same old formula film. The screenplay falters time and again only to add to the woes of Rabhasa.
What to do: In short, Rabhasa is a satisfying film for those who are fans of Jr NTR's typical action entertainers. But for the rest of us, the film has nothing new to offer. Watch it if you have nothing else to do this Ganeshotsav.
Rating:
out of 5
Reviewed by Subramanian Harikumar
* Poor
** Average
*** Good
**** Very good
***** Excellent