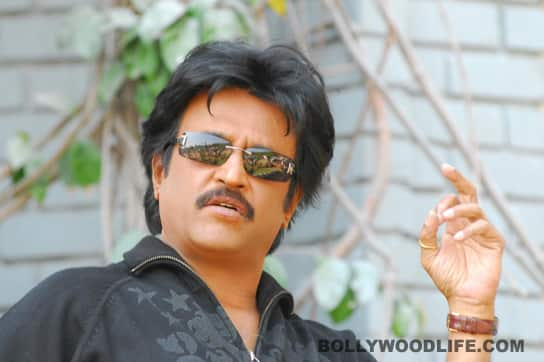 They call the anti-corruption drive a "bloodless revolution" and "the second freedom struggle"
When the entire nation is taking part in Anna Hazare's anti-corruption drive, can our superstars be far behind? Rajinikanth from Kollywood and Shivaraj Kumar from Sandalwood have come forth to show their support for the man in white. And with both of them commanding a huge fan following, it's safe to say the movement has just got a boost.
Rajinikanth made it very clear that he fully supported the fight against corruption. "I am very happy that we have a very able and dedicated leader in Anna Hazare to lead us in this fight against corruption. This kind of peaceful movement is possible only in India which is the birthplace of Satyagraha," he said. "I congratulate all the Indians who have lent their support to this bloodless revolution. I am very proud to be an Indian."
Shivaraj Kumar joined the protest at Freedom Park, Bengaluru, and gave his whole-hearted support to Anna Hazare in his fight against corruption. "Many people have given their lives for this nation; I too would be honoured to give mine," he said, as he joined the protest and wore a Gandhi cap alongside other prominent figures including former Lokayukta chief Santosh Hegde and Gandhian freedom fighter HS Doreswamy. Shivaraj, in his speech, referred to Anna as "the second Gandhi" and the Janlokpal Movement as "the second freedom struggle". He also added that this fight should not be limited to cities but should move into each and every corner of the nation and into the villages.
Singer Chithra and actor Ramesh Aravind too have come out in support of Anna. Queen of Sandalwood Ramya tweeted recently, 'More power to Anna. Praying for Hazaar more like him.'
– With inputs from agencies