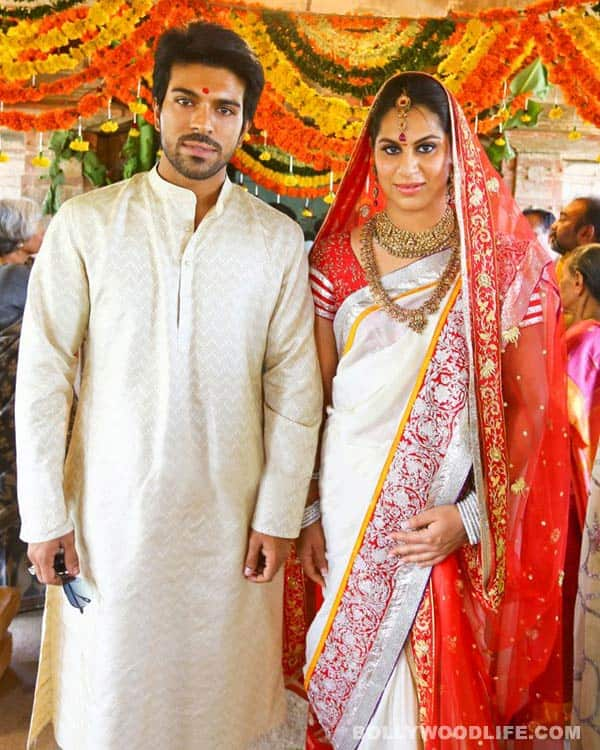 The much publicised and grand wedding finally came to an end with the couple flying off to a romantic destination for their honeymoon
Initially Ram Charan and Upasana were planning a four-day holiday in India for their honeymoon. Then we heard rumours about the newly married couple calling off the holiday plan due to tight schedules. But the latest buzz is that the happy couple have taken off to designer Salvatore Ferragamo's ranch in Florence, Italy. "Takin off for 3days on a holiday wit Upasna after a hectic 10days… hope to be back for shoot relaxed and refreshed," tweeted Ram Charan.
The couple were personally invited by the Salvatore's family to their ranch outside Florence. "It's very quiet here. The only entertainment we have is horse riding, wine-tasting in vineyards and trekking in their awesomely huge ranch. Upasana and I are in a state of bliss," said Ram Charan.
If grapevine is to be believed, Ram Charan wanted to put off the honeymoon for later when there would be more time for the couple to take off, but Upasana was keen to go on it immediately. Nevertheless, the couple seem to be enjoying themselves. "At the moment I've managed a 3-day break. So I'm spending time with my wife in Italy. We've also visited the St Peter's Church in Vatican City. Just three days earlier we were at Tirupati. The spiritual journey of our wedding seems complete," said the actor, who will be seen in the remake of 1973 classic Zanjeer.
With inputs from IANS