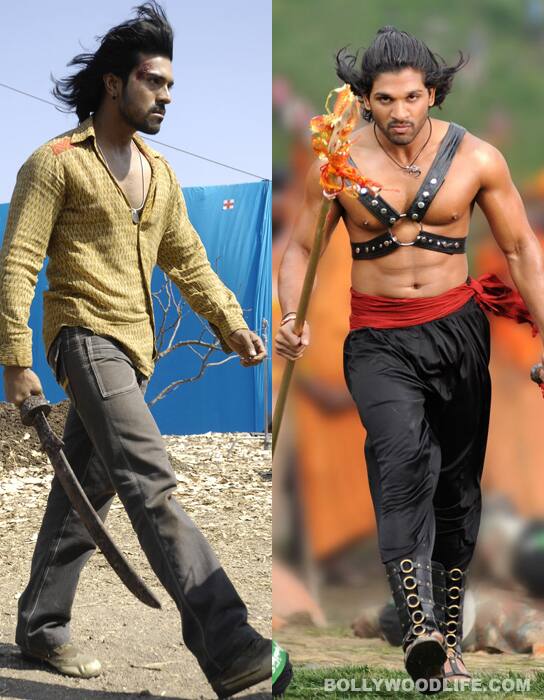 Denies rumours about teaming up with his cousin
Cousins Ram Charan Teja and Allu Arjun are the leading stars in Tollywood today. Small wonder then that producers have been queuing up to cast the two young Turks together. In fact, some time back there were rumours that Dil Raju had managed this casting coup, but somehow nothing came out of it. Finally, Ram Charan put all such speculation to rest when he posted on a social networking site that there are no such plans afoot. 'Will let you know if I am doing a movie with Bunny (Allu Arjun). For now it's a rumor,' he tweeted recently.
With Arjun busy promoting his mega budget Badhrinaadh and signing Dil Raju's next flick Lover, it seems the fans of the two actors will have to wait a little bit longer to see their idols share screen space.