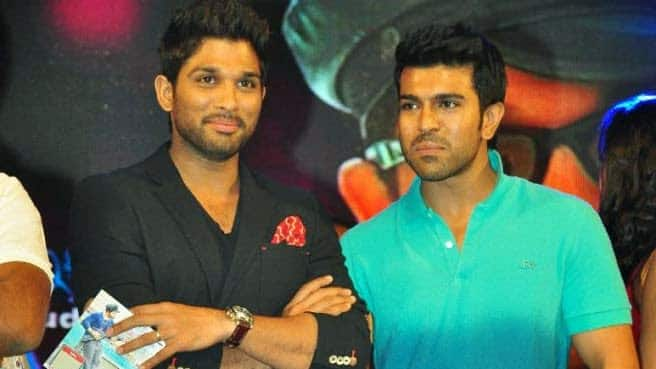 The ace filmmaker was reported to have approached Chiranjeevi with an intention to rope in Ram Charan for his next project
The fans and well wishers were left reeling after the debacle of Mani Ratnam-Mahesh Babu-Nagarjuna project even before filming a single shot. Reports have been confirmed that the coveted project has been called off as there were some creative differences between Mani Ratnam and Tollywood superstars Mahesh Babu and Nagarjuna. But Mani Ratnam is not ready to sit in a corner and mull over the loss as we hear the director has offered the film to a Tollywood star. 
The acclaimed filmmaker who has been doing mainly Tamil films in recent years, seems to be desperate to get into the Tollywood game. Our little birdie tells us that the Roja director flew to Hyderabad to meet  Chiranjeevi and Ram Charan. A source close to the director said "The meeting was set up by actor Suhasini to discuss perspective films. One was to explore the possibility of Mani Ratnam directing Chiranjeevi's 150th film. Secondly, Mani Ratnam also sought to discuss the possibility of casting Ram Charan in a multi-starrer which Mahesh and Nagarjuna were supposed to act in but opted out,"
Grapevine has it that Mani wanted to do direct Chiranjeevi's 150th film, but megastar Chiru had politely refused his offer. Apparently, Chiru had given the nod to Ratnam for casting his son Ram Charan for the director's comeback to Telugu cinema. The rumours are abuzz that Chiru liked the story and it's the same script which Mahesh Babu and Nagarjuna rejected. The name of actor Allu Arjun was also brought up in the discussion to play the second lead in the film.