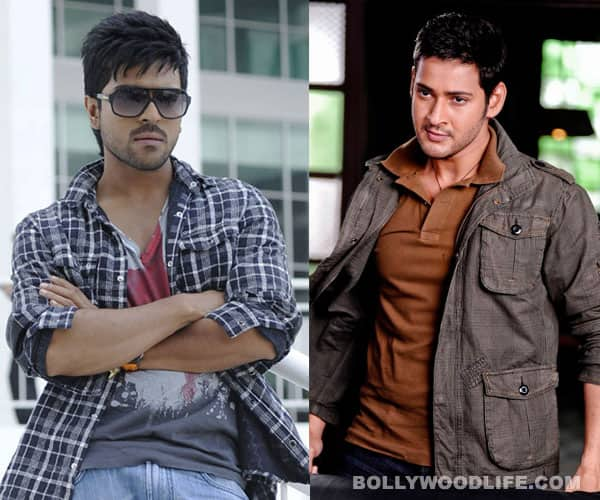 Fans of Tollywood's hottest hunks Mahesh Babu and Ram Charan Teja use fist fights to decide who delivered the numero uno movie in Telugu cinema this year
The year began with Mahesh Babu's blockbuster film The Businessman raking in big moolah at the box office. It was the first Telugu movie to release with subtitles in Japan, Paris, USA, UK, Dubai, South Africa and Canada. There's no doubt that The Prince has gone on to become a hit worldwide. Ram Charan Teja's Rachcha, on the other hand, released on April 5 and was also tagged as the mass masala entertainer. It was screened in 2400 theatres worldwide.
While the two stars are always seen portraying a friendly relationship, their fans just can't see eye to eye! At a film screening in Narthaki theatre recently, Ram Charan's fans put up posters claiming the film Rachcha was the no.1 film of the district. But this didn't go down too well with The Prince's fans. In retaliation, they tore down the banners, which led to a verbal brick-bat between the two groups. Things took an ugly turn when the war of words turned into major fist fights. However, no one is reported to be gravely injured thanks to the timely intervention of the police who stepped in to stop the fight.
It's been a long time since the two films hit the theatres but it looks like the debate about which Telugu film is really no.1 still remains to be settled. So why don't you tell us – is it The Businessman or Rachcha?
ALSO READ:
Ram Charan Teja's 'Rachcha' in Tamil and Malayalam