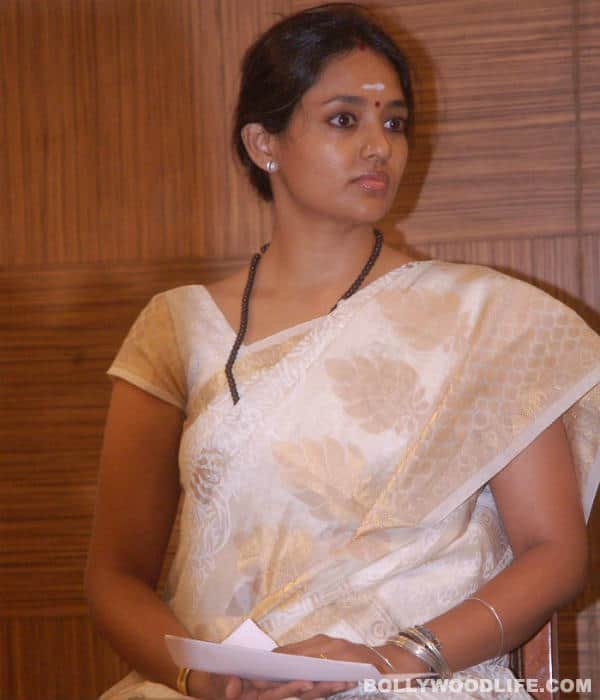 The Tamil movie actor was cited in a sex scandal with the godman a couple of years ago but is now all set to lead a life of piety
If you are one of the not-too-many people who watched Mani Ratnam's Raavanan, you will remember Ranjitha… or, at least the fact that when the film was launched, she played a significant role in it, opposite Vikram. But then she was involved in a sex scandal with Swami Nithyananda of the Bidadi Dhyanapeet Ashram, the two caught together on videotape, and she disappeared. Her portions in the film had to be edited out and re-shot with another actor, leading to increased cost and delay – you remember the problems that film had, in its various language versions, hai na?
But now the lady has resurfaced. On December 27, she – along with a number of others – received sanyasa deeksha (Oath to celibacy) from the godman on his 37th birthday. She has taken a vow to lead a priestly life and will henceforth be known as Maa Anandamayi. There were protests just outside the ashram while the ceremony was in progress. The day marked the end of Ranjitha's life as an actor, even though the occasion was orchestrated, ironically, by music from her films.
Also Read:
AR Rahman: Vivekh is a gift to the Tamil film industry