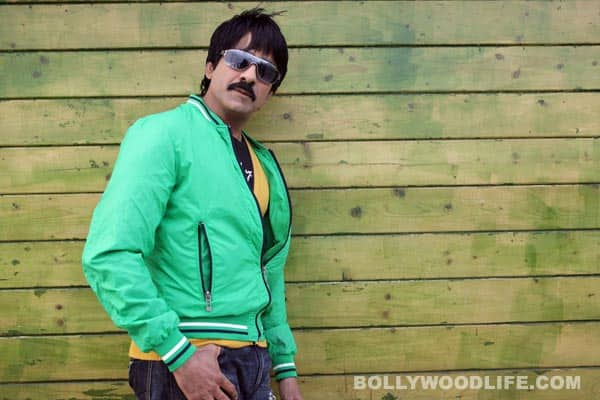 When he blows out the candles on his birthday cake as he turns 45 today, Tollywood hero Ravi Teja will certainly be wishing for a string of hits
Telugu actor Ravi Teja was born on January 26, 1968. This mass hero hasn't had too good a year, with his 2012 films like Nippu and Daruvu failing to set the box office on fire. But given Ravi Teja's resilience. he's sure to bounce back.
Despite the not-so-great patch, he has much to celebrate. In the Telugu industry where a few families rule, he's climbed to the top without any filmi connections or backing. What's more, at 40-plus he continues to be an in-demand hero, being signed for big ticket films and being paired with the top heroines.
His early years were a struggle, as he clamoured for small roles in films such as Karthavyam in the early '90s. He then took to directing and worked as an assistant, never giving up on his dream to become a hero. His break came in '97 when he got a role in Krishna Vamsi's Sindhooram. Then came hits like Itlu Sravani Subramnyam and Khadgam.
The success of Avunu Valliddaru Ista Paddaru, Idiot, Amma Nanna O Tamila Ammayi, Venky, Bhadra, Vikramarkudu, Krishna, Kick, and Mirapakaay have all placed Ravi Teja firmly on the list of leading Tollywood stars.
Here's wishing him a happy birthday and lots of luck with his forthcoming releases Romeo, Balupu and Jinthata Jita Jita.