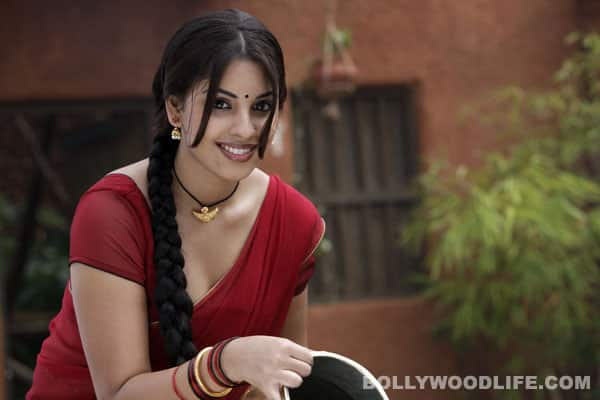 Richa Gangopadhyay may be just two films old in Tamil, but she's grabbed enough attention and is certainly set for a long innings. A beauty pageant winner-turned-actor, Richa is also busy acting in Telugu and Bengali movies
An avid fan of south cinema, Richa says, "For me quality matters the most. I want to choose my projects with care and ensure I have a meaty role in the films I do." Having made her debut in Tamil in the Dhanush-starrer Mayakkam Enna, Richa followed it up with Osthi opposite STR. Excerpts from an interview with the actor…
Was it a conscious decision to get into films after winning the Miss India USA title?
There's no hard and fast rule that beauty pageant winners must enter cinema. Though I was brought up in the US, I'd been watching Indian films since I was very young and I always wanted to act in films. I wanted to be an actor and not just a star. I was pursuing Dietetics and Public Health when I won the Miss India USA title in 2008. I felt that the title gave me that extra edge to get noticed in the competitive film world. And it was indeed a stepping stone for me.
How do you go about choosing your films?
I always make sure that every film is different, so I can prove my versatility. I have been selective and have done quality roles, rather than focus on numbers. Mayakkam Enna got me recognised as a performer. I will continue to strike a balance between commercial films and performance-oriented roles.
You had very few lines to speak in Mayakkam Enna and Osthi. Why was that?
The roles required me to express more through my eyes than with words. In Mayakkam Enna my character went through much internal struggle which was best expressed through the eyes and body language rather than an overdose of dialogues; it wouldn't have had the same impact. I am pretty good at learning languages, so no doubt I'll be learning Tamil soon and hopefully dubbing for myself after that.
Tell us about your Bengali film Bikram Singha.
I am currently doing Bikram Singha, which is the remake of Siruthai and it has been a novel experience to do a film in my mother tongue. It's a commercial film, but the remake has been adapted to the Bengali audiences and I have a slightly extended character than in the original.
What's your next Tamil film?
Patience is my virtue. I am in no rush to do all the films that come my way. After Mayakkam Enna and Osthi, I do want to do something different. I've gone through some eight scripts. I will be announcing my next Tamil project soon.
What was it like working with Dhanush and STR?
Both Dhanush and Simbu are extremely focused and dedicated in what they do. They both helped me with my expressions and dialogues and to get into the skin of my character. Apart from being great actors, both are also multi-talented and are amazing singers/lyricists and dancers.
ALSO READ:
Salman Khan, Jackie Chan, Kamal Haasan in epic film?