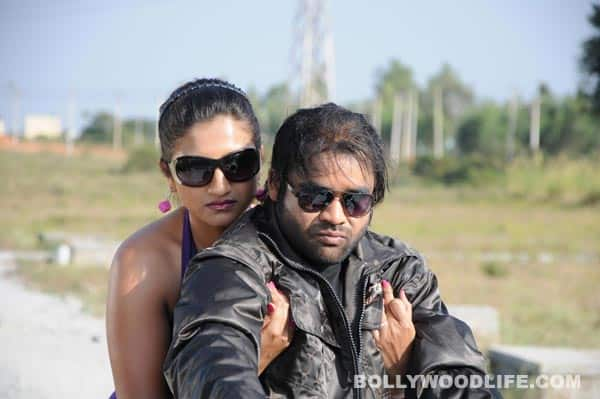 The actor has accused the director of leaking semi-nude pictures and video of her on YouTube, while Basheed maintains his innocence
Actor Rishika Singh who has been keeping a low profile of late, after her break-up with fiancee Sandeep, is in the news again. This time she has filed a police complaint against actor-director Basheed for uploading objectionable clips of her on YouYube.
Rishika was supposed to act in a film called Yaradre Nanagenu to be directed by Basheed. When the film was launched, many women's organisations objected to the film for showing Rishika semi-nude in the posters. Rishika also maintained that the images had been altered with computer graphics and that she had not posed skimpily clad. The makers went ahead and launched the film, but it was then shelved for various reasons.
Meanwhile, director Basheed has allegedly leaked the old video on the net to gain publicity for his new film Benki Birugali which was released last week. Rishika plays a prominent role in the film. Though Basheed denied that had any involvement in uploading the visuals, a sting operation by Suvarna news channel has shown Basheed to be the one responsible, by his own admission. Apparently, Basheed ran out of the TV studio to avoid further shame.
Following this, Rishika and her brother Aditya have filed a complaint against Basheed.
Watch leaked video of Rishika Singh: