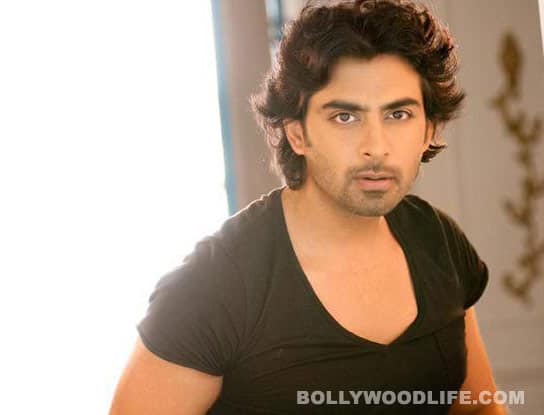 Rohit Khurana, a popular face in daily soaps talks about his south venture, Billa 2 with superstar Ajith, his television comeback and playing negative characters
"I have never played a negative character on TV. It's more like grey shades," says Rohit Khurana aka Vansh from Uttaran. After being killed off in the Colors' popular show, the actor makes a comeback as Tiger (a lookalike of Vansh) on the same show. Then why kill him in the first place? "Probably the makers wanted to bring a high point in the drama. But I'm glad they realised it's a blunder. Now my character is much stronger. And it's more challenging to play two characters at a time," says an excited Rohit.
So what else are you kicked about? "It's not only television soaps; I am also into films now. My Punjabi film, Dil Tainu Karda Hai Pyaar is set to hit the screens on Valentine's Day. And I'm also looking forward to Billa 2, the Tamil flick."
Very few Hindi actors can pull off a role in south movies. Wasn't there a language barrier? "Not really! My lines are simple and are a mix of Hindi and Tamil. I had a lot of help from the assistant directors as well." So, is it a character with grey shades again? "No, I play baddie in the film. I portray a rich politician's son who gets involved in a lot of wrong dealings."
How was it to be face to face with superstar Ajith? "I have a lot of scenes with him and he is a brilliant actor. Ajith sir is a gem of a person, absolutely down to earth and has no starry tantrums." And Billa 2's leading lady Parvathy? "She is sweet but I barely got the opportunity to interact with her," says Rohit. Billa 2 is set to release in theatres next summer.
Rohit is also in talks with a director for a Bollywood project. "I cannot divulge any details on that yet." Guess that's okay. But we are sure his fans are eagerly waiting to see the actor on the big screen. Good luck with that Rohit!