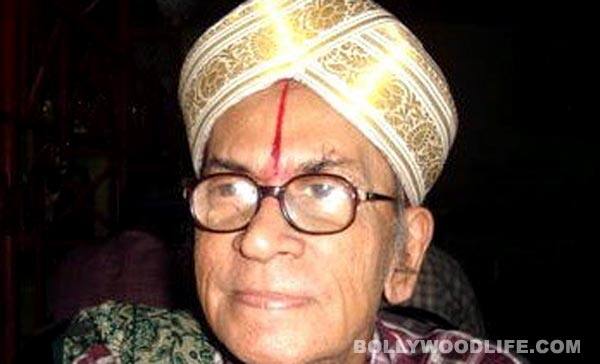 Veteran playback singer S Janaki remembers Srinivas as a 'humble singer' who always appreciated the work of his colleagues
PB Srinivas, fondly known as PBS, passed away at his residence on Sunday following a brief illness. He was 82. "We have lost the most humble singer I have ever come across in my life. He was so humble that he spent most of his time appreciating the work of fellow singers. He would even take time to write poems praising their work," said S Janaki, who sang several chartbusters with him over the years.
"He was known for his simplicity and very welcoming attitude. Even when he was at the pinnacle of his career, he never grew greedy of his position and always respected fellow artists," she added. Janaki and PBS have crooned together memorable hits such as Raja muddu Raja, Thenangkeetru, Indha Mandrathil and Podhigai Malai. "My first song in Tamil Magadhal naattu Mary was with PBSji. We sang so many duets together. I can't exactly remember how many songs, but most of them were quite popular," she said.
PBS started singing at the age of 22 and debuted with Hindi film Mr Sampath, in which he sang the duet Aji hum Bharat ki naari with Geeta Dutt. In a career spanning over four decades, he approximately sang over 3000 songs across all Southern languages and Hindi. Some of his best numbers are from his collaboration with Tamil actor Gemini Ganesan and Kannada superstar Rajkumar.
His best hits include Kaalangalil aval vasantham, Mayakkama kalakkama, Poga poga theriyum, Yaar yaar avar yaaro and Neeli kannula needala lona. He last sang for the Tamil film Ayirathil Oruvan in 2010.
The singer's body will be cremated on Monday 15, 2013.