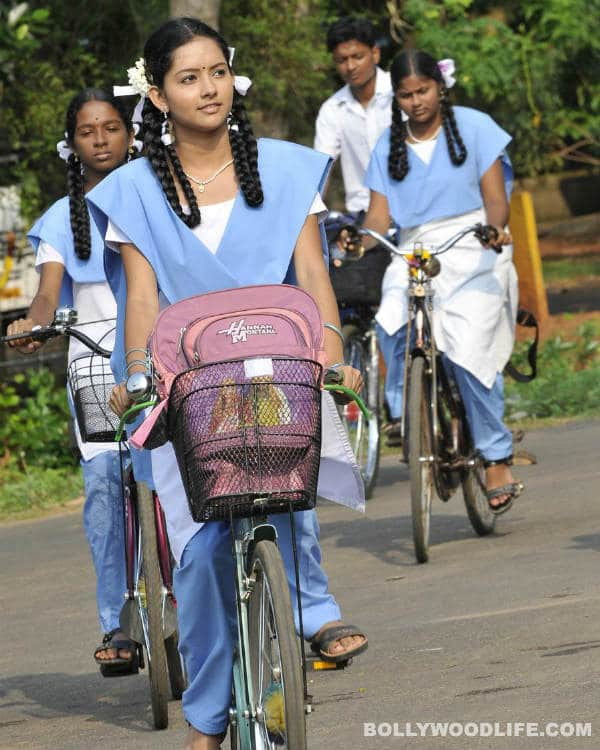 Who said films are entertainment and no more? With Saattai, debutante filmmaker Anbhazhagan has taken a serious look at the pitiable condition of school education
Produced by Prabhu Solomon and John Max, Saattai stars Samuthirakani, Thambi Ramaiah, Yuvan, Prem, Junior Balaiah and Murali besides Swasika in the prominent roles.The likes of Nanban and Dhoni which released earlier this year spoke on the need for reform in our education system. Saattai makes the same plea. It sets out to find out who's to blame for the pathetic state of the education system, especially in rural areas.
Samuthirakani plays a confident teacher in a government school in a rural area, who wants to set things right and ensure that his students excel in both academics and extra-curricular activities. Though the movie gets preachy at many places, the purpose it tries to serve and the noble intentions behind its execution, makes it a worthy affair. In today's times, teachers should upgrade their knowledge and create an ambiance that will encourage students to develop a liking for academics is what Anbhazhagan tries to convey.
Saattai revolves around Dhayalan (Samuthirakani), who joins as a teacher in a government school in a village. Concerned over the pathetic condition of the education system, he tries to bring in a change. But he faces obstacles from his colleagues and students. Dhayalan slowly begins to correct things and plug the holes in the system. He wins the confidence of one and all and achieves his mission.
Samuthirakani lends solidity to the role. His role has shades of Aamir Khan's in Taare Zameen Par. Walking away with all honours is Thambi Ramaiah. The National award winner plays a wicked teacher, who is a stumbling block to Dhayalan and his plans. He oozes venom in his eyes and his body language adds credibility to his character. Imman has come up with a couple of catchy numbers and the song Sahayane… is the highlight. Jeevan's camera captures the village bright and clear.
At a time when commercial cliches rule the K-town, Saattai comes as a whiff of fresh air.
ALSO READ:
ENGLISH VINGLISH music review: Fun shun!
SUNDARAPANDIAN movie review: No masala elements, and still entertaining