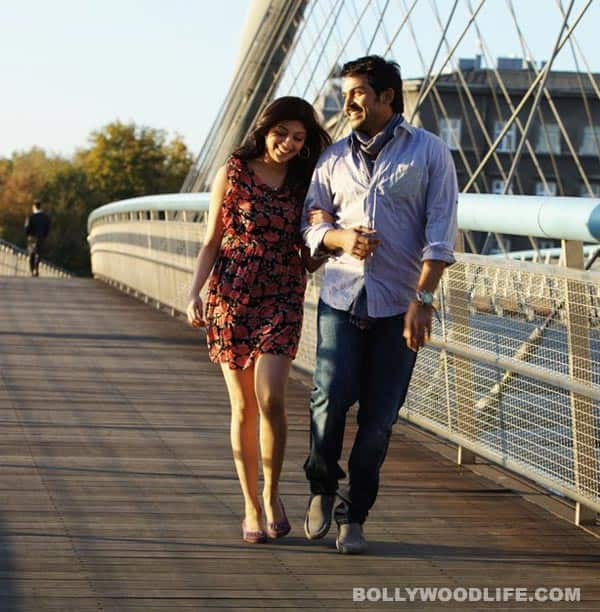 Shankar Dayal's directorial Saguni is cliched, but Karthi and Santhanam make it a complete entertainer
It's taken a year and a half for Karthi to see the release of Saguni. Though the protracted delays may have been irksome, they seemed to have had a positive fallout: expectations about Saguni kept rising all the time and all eyes were on Karthi, whose last film was Siruthai in 2011. The wait seems to have been worth it, for Saguni opened on a grand scale. The verdict: Karthi has excelled in the movie billed as a political satire with loads of comedy, again thanks to the Karthi-Santhanam combo.
Newcomer Shankar Dayal, who helmed the movie, also earns appreciation. He hasn't been too experimental or adventurous, preferring to take the safe route to announce his arrival on the scene.
Yes, the plot is vaguely reminiscent of Vikram's Dhool, but Karthi does give Saguni a different spin. The lead characters have been given interesting names: Kamal (Karthi), Rajini (Santhanam) and Sridevi (the heroine Pranitha), which led to quite a lot of interest in the run-up to the release.
Karthi teams up with Pranitha, who is just making her way into Kollywood and has done well in what little screen space she was allowed. In fact, it is a Karthi show all the way, with a lot of help from the ebullient Santhanam, whose one-liners are winners again. There is also Anushka Shetty in a cameo to add some pep to the proceedings.
Prakash Raj, who was chosen to replace the original villain (Salim Ghouse) after the makers were apparently dissatisfied with his performance, plays the role of the corrupt and cunning chief minister and comes up trumps. The other key roles are played expertly by veteran Radhika (the loud-mouthed local 'don'-turned-corporator), yesteryear heroine Roja (as the heroine's mother) and Kiran, who oozes oomph as the chief minister's concubine.
The story is about a simple man, who hails from a small town and is intent on saving his ancestral home from being demolished to pave way for a railway project and how he thwarts the designs of those he encounters in his attempt, including the chief minister.
Karthi carries off his role with elan, and with Santhanam at his side, there is never a dull moment. The second half is especially fast-paced and riveting. Music composer GV Prakash asserts he's a class act with his foot-tapping numbers, which are sure to become popular in the days to come.
Legend has it that Saguni was a deceitful man, who was behind the downfall of the Pandavas, but in the modern Saguni from Kollywood, the protagonist uses his brain to outwit his rivals. The film is cliched, but has several enjoyable parts.