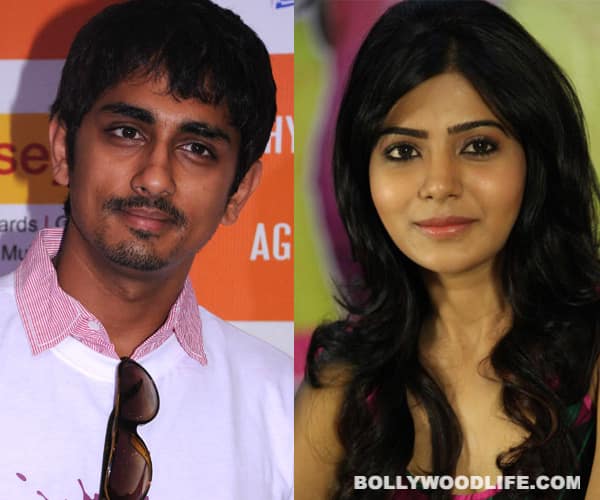 The Eega girl tweeted that she missed him at the recent Filmfare awards and signed off with 'hugs and kisses', but says she sends that to everyone
It seems like Samantha now wants to play down her much talked about affair with Siddharth. "He is one of my close friends," the actor maintains.
The Eega actor, who sparked off rumours about marriage with Siddharth after she was spotted with the actor at the Sri Kalahasti temple, tweeted  that she missed Siddharth at the Filmfare function, where she won two awards. She had added hugs and kisses to the tweet.
When quizzed about this, she said, "Please don't read between the lines after seeing my tweet for Siddharth alone. Why don't people see my tweets for others?"
She added, "I always say 'hugs and kisses' to everyone and Siddharth is no exception. He is one my best friends and hence I wished he was there at the awards function."