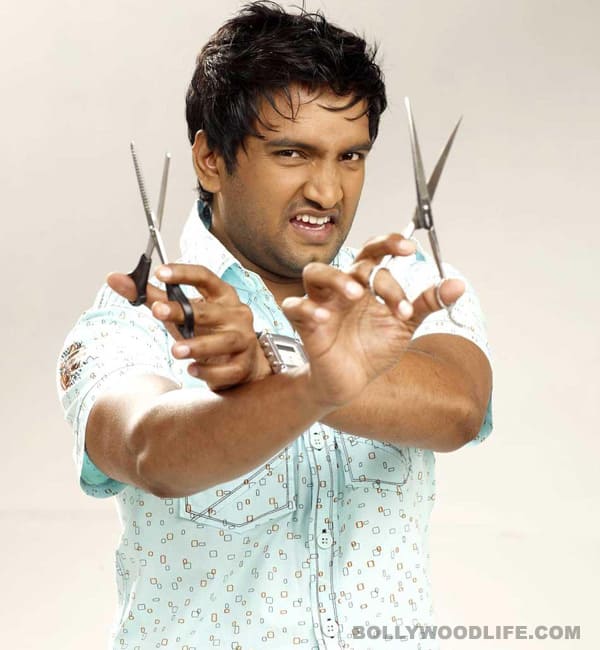 The Kollywood comedian was born on January 21, 1980
Will it be laddus rather than birthday cake at Santhanam's birthday celebrations as the actor turns 33 today? His maiden production venture, Kanna Laddu Thinna Aasaya, which released on Pongal, has been declared a big hit, as have many of Santhanam's recent films.
Who would have thought that the actor who made an unremarkable entry into films in 2002, appearing in a couple of uncredited roles, would become King of Comedy within a decade! His career graph has spiraled up and up in the last two years and Santhanam notched up some 25-plus films in 2011 and 2012, the line-up including hits like Siruthai, Vaanam, Osthe and Oru Kal Oru Kannadi. What's more, he has nearly two dozen films coming up in the new year, with Madha Gaja Raja, Settai and Thalaivaa in the pipeline.
Santhanam is today the reigning actor when it comes to comedy in Tamil cinema, a slot once occupied by Vadivelu and Vivek. His witty one-liners, seemingly impromptu, are his biggest draw. Many of these become so popular they pass into common lingo. Remember Nee Nalla Varuvada and Fact, fact, fact?
Santhanam's market value means he's often finalised for a movie along with the main roles. He's teamed up successfully with the leading heroes of the day, such as Simbu, Karthik and Arya, and received top billing alongside them.
Here's wishing the actor who makes people laugh a very happy birthday!