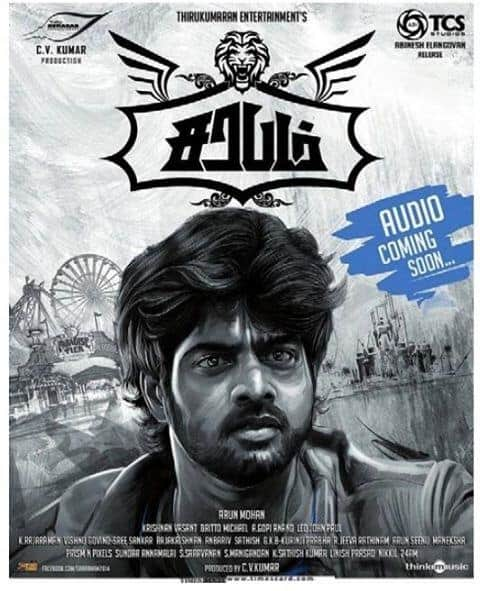 The producer of the movie,CV Kumar faced some serious heat from the media as the news leaked that the producer forced the unit to work for five breakless days
CV Kumar is one of the upcoming successful producers in Tamil cinema. Having produced blockbsuter hits like Pizza and Soodhu Kavvum, Kumar is known to be a tough taskmaster. And CV Kumar gave the world an example of his strict regime when the news broke that the producer had made the entire team of Sarabham work for five days without sleep to meet the deadline.
In a recent press conference Mr Kumar was posed with stinging questions, asking him to clarify his harsh move. The  producer defended his decision stating,"This was a unique situation that demanded that kind of effort. We began shooting the sequence in question in a posh apartment in Velachery . However, unfortunately , the officers of the residents' association, who had granted us permission to shoot there, suddenly asked us to stop shooting. I couldn't because we had already shot a considerable portion and I would have continuity problems. I assured them that I would resolve any issues they had but I wouldn't be able to stop shooting. Moreover, they had insisted on entering a proper legal agreement with me, to which I had agreed. After my discussions with them, it became clear to me that they would not allow me to shoot there for even an extra hour beyond the five days that they had originally agreed to. So, I told my team to complete even the patch work portions within five days.Understanding the difficult situation we were in, the team too responded and chose to work without a break for five days."
Sarabham staring Naveen Chandra and Salony Luthra is currently under post production stage. We wonder what unrealistic deadline Mr CV Kumar might have put forward in front of production team.