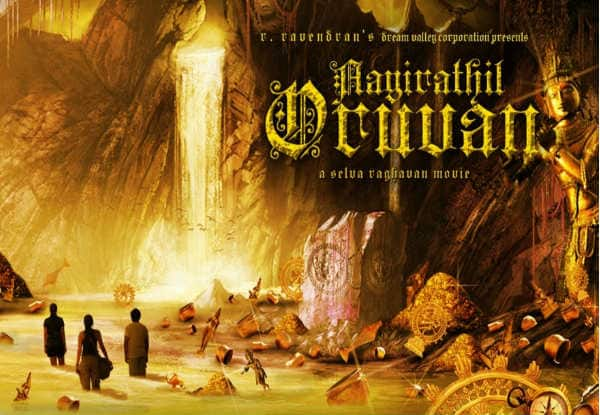 The ace director's 2010 magnum opus Aayirathil Oruvan will have its sequel hit the silver screens next year
Selvaragahavan is having a torrid time at the box office. His last outing to the theatres resulted in disastrous performance of his much anticipated film Irandam Ulagam. His next project with Simbu aka STR has been shelved as the producer PVP cinemas withdrew their hands from backing the film.
The filmmaker who is currently taking a break informed about his future plans on twitter. Apparently, Selvaraghavan is finally planning the long announced sequel to his 2010 magnum opus Aayirathil Oruvan. The ace director tweeted, " My mind is always in A.O 2. I need a break right now but I will make it for sure next year. Let's hear the cholas  roar! ".
Aayirathil Oruvan has been Selva's favourite child and his announcement of its sequel in 2011 generated a lot of buzz. The first installment of the film opened to a very mixed response as people rated the movie ranging from outstanding to abysmal. Selvaraghavan dreams big and has the courage to tread the different path, but is often let down by his muddled thoughts and mediocre CGI effects.
It will be interesting to see if the filmmaker will rope the same set of actors as in its prequel. Looking at the excited tweet of the director,  one can surely say that the Aayirathil Oruvan fans are in for a treat. And the rest of us hope that Selvaraghavan finds his magical touch back and captures an exciting story in the celluloid.