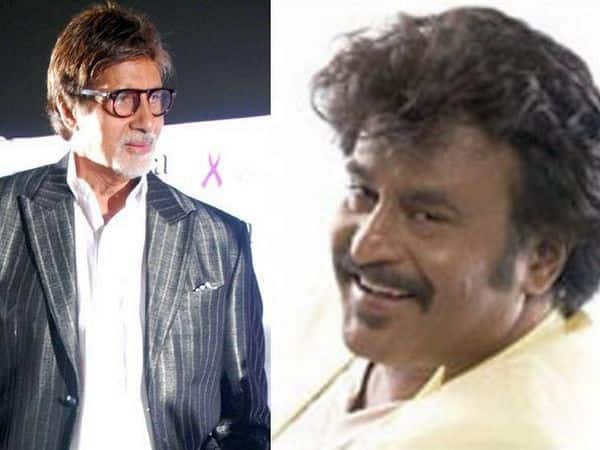 The latest news from the Rana camp is big enough to beat all that has come out about the film till now
Rajinikanth's Rana is getting better and bigger by the second. Loads of Bollywood biggies have already been signed up. Deepika Padukone and Vidya Balan have confirmed their presence. We also know that Sonu Sood is going to be the baddie. But the latest news from the Rana camp is big enough to beat all of this. It has now been confirmed that the Shahenshah of Bollywood, Amitabh Bachchan, will also be a part of this mega venture.
Big B and the Superstar last shared screen space in 1991's Bollywood blockbuster, Hum, in which Rajini played Bachchan's younger brother, a cop. The breathtaking combination scenes of the film are still fresh in the minds of fans, even after 20 years. Now, KS Ravikumar is bringing these two stalwarts of Indian cinema together again for Rana. Amitabh has confirmed his appearance in the film, but details about his role are yet to be revealed.
If you remember, Amitabh played "a very special role" in Andhaa Kanoon (1983), Rajini's debut vehicle in Bollywood. Apart from working together and admiring each other's work, the two men also share a warm friendship and deep respect for each other as individuals. They have publicly acknowledged these facts, during the launch of Robot. They had even said that they would love to work together. What better opportunity than Rana, already in the news for Rajini's triple role and its mega budget!