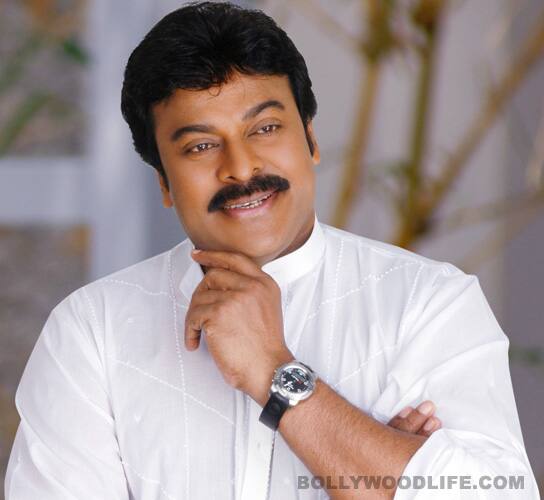 The year 2012 is getting bigger and better for south star Chiranjeevi. The actor has finally come out after a long sabbatical for is 150th film
Chiranjeevi has been staying away from the screen for a long time now. His last release was Shankar Dada Zindabad, in 2007, and his last onscreen appearance dates back to 2009's Magadheera. But the actor never announced his retirement formally and maintained that he would make his return if he finds a script good enough for the same. And now, it seems that he has not only found a good script but also a great director.
Shankar, who is currently basking in the glory of his first remake, Nanban, will be directing the megastar in a movie which, according to sources, will hit the floors shortly. Incidentally, it will be Chiru's 150th movie. According to sources, the film would revolve around the life of a freedom fighter and may also refer to issues of corruption. Apparently filmmakers like AR Murugadoss, SS Rajamouli, VV Vinayak, had approached the Stalin actor to make his 150th movie but Chiranjeevi did not like any of the scripts. Guess Shankar got really lucky!