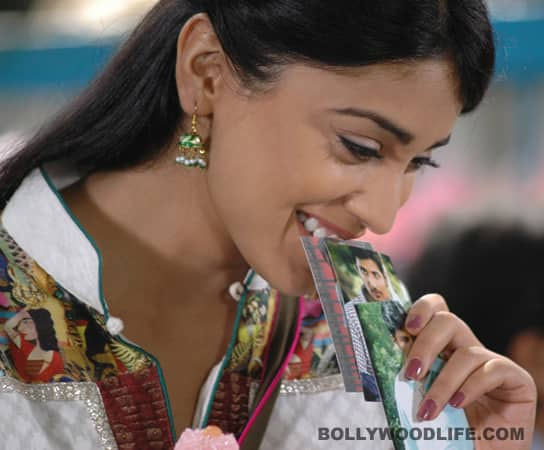 She poked fun at his bond with cameraman Shanmughasundaram
Shriya Saran is known for her sense of humour – though her critics within the industry argue that her witty one-liners are not all that funny, especially since they are almost always directed at someone else. The latest to bear her brunt was director. Gokul, who is wielding the megaphone for Rowthiram, the Kollywood comeback for the sexy Shriya, was caught off guard at a recent press conference when she joked about the director's close bonding with his cameraman – both being first-timers.
"Gokul and Shanmughasundaram were so much in love, on the sets, that they would always be found together. In fact, if Gokul gets married, I pity his wife as she will have to share him with Shammi," Shriya said, evoking laughter from the audience, and a glare from the director. However, the smart lady made up for her statement by praising the duo for their work on the movie. "They both have done a fine job in this film," she said and thanked the director for adding her favourite line from the movie in the trailer. "Thanks Gokul for adding my favourite line in the trailer. Kangal poi sollathu (Eyes don't lie) is my favourite line and it has been added in the trailer," she said. The film has Jiiva and Shriya playing the leads.